Kayak is a type of small boat that is propelled across the water using paddle power. Kayaks have become increasingly popular in recent years, and many states require registration for kayaks used on public waterways. It is important to follow the registration process and adhere to any local regulations regarding kayaking.
In this blog post "How to register a kayak in Ohio", we will explain the steps and requirements for registering a kayak in Ohio. We want you to have the best experience possible, so please take the time to read through this information carefully.
Do You Have To Register A Kayak In Ohio? (2023)
Ohio's Department of Natural Resources (ODNR) Division of Watercraft requires that all boats, including kayaks, canoes, powerboats, sailboats, and pedal boats be registered with them. Notably, inflatable kayaks are also subject to registration. So, before you set out on the water in one make sure it is properly documented.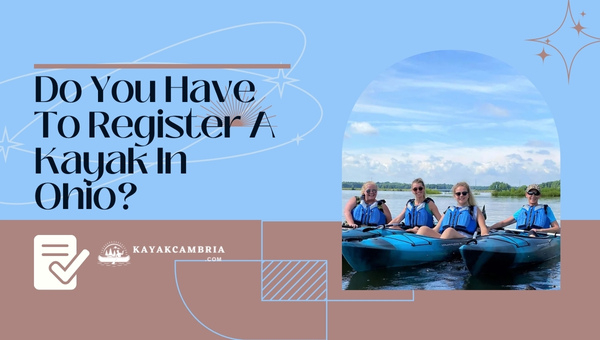 Ohio has a few exceptions to its kayak registration requirements. If you are merely visiting the state on vacation, or joining in an Ohio kayaking competition yet ordinarily reside elsewhere within the US, then no registration is necessary even if your vessel was brought into the state from another country.
Nevertheless, you can still avoid registering your kayak if you remain in the state for less than 60 days. Moreover, paddle boards, sailboards, kiteboards, belly boats, and float tubes are not subject to registration requirements either.
What Type Of Registration Do I Need To Acquire For My Kayak?
Depending on whether your kayak is hand-powered or motor-propelled, the registration type that you will need to acquire for it may vary. There are two types of registrations available for kayaks in Ohio Alternative Registration and Traditional Registration.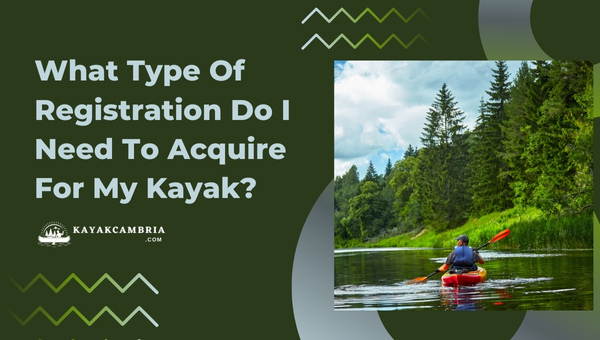 1. Alternative Registration
This is an affordable and simple alternative to traditional registration and can apply to any non-motorized boat that is less than 16 feet in length and has no attached motor. It is valid for three years.
2. Traditional Registration
This type of registration is necessary if you are operating a kayak with any type of motor attached to it. Additionally, you will need to provide proof that your boat has been built or is maintained to meet the US Coast Guard standards.
How To Register A Kayak In Ohio? (2023)
In Ohio, the process for registering your kayak is quite simple. You should follow the following steps to complete your registration: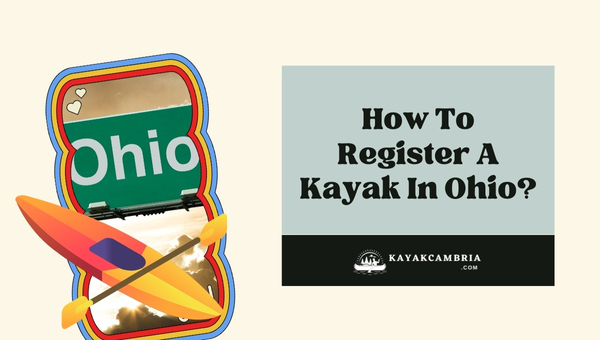 1. Gather Your Kayak Registration Details
Before you can get your kayak registered in Ohio, gather the necessary information, including the make and model of the kayak, its size, and the year it was manufactured. You will also need rightful proof of ownership along with a valid photo identification card to finalize the registration process.
2. Get Kayak Registration Form
After gathering the necessary information, you need to obtain a kayak registration form from the closest ODNR office or online.
3. Provide the Necessary Documentation
After obtaining the application, you should fill it out and attach the required documents, such as proof of ownership, a valid photo identification card, etc.
4. Complete the Form Submission
Once you have filled out the form and attached all the necessary documents, you need to submit it at a regional ODNR office or mail it in with any necessary fees. After submission, you will be issued a registration number and sticker.
5. Make Sure To Affix The Sticker To Your Kayak
After receiving the registration number and sticker, make sure to place it on your kayak so that everyone can see it clearly when you are out on the water.
Where To Register A Kayak In Ohio?
Ohio offers you a variety of locations for registering your kayak. Both the Ohio Department of Natural Resources office and DNR-authorized Watercraft boat registration agents are available, such as Great Lakes Boat Works in Painesville or Sea Ray of Cincinnati in Cincinnati.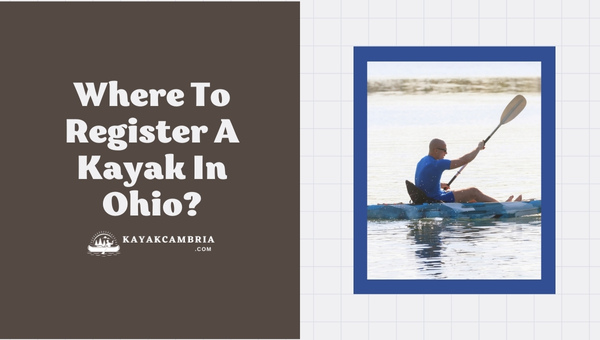 Your registration is active for three years until March 1st and must be renewed before the expiration date to avoid any fees or other disciplinary actions. To renew your registration online, you just need your boat number from Ohio and your PIN, which can both be retrieved on your renewal notice.
Remember, if you plan to take any watercraft out on Ohio waters, it must be registered with the Ohio Division of Parks & Watercraft and issued an official registration certificate.
What Documents Required To Register A Kayak in 2023?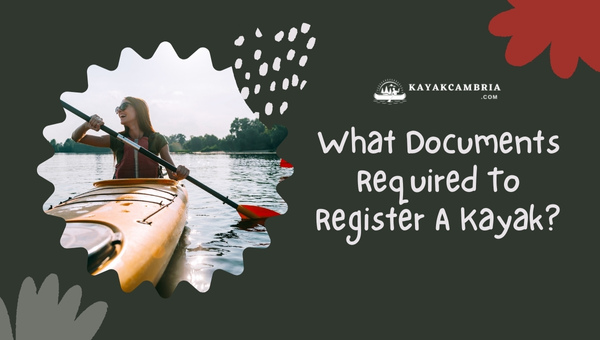 The documents you will need to register your kayak in Ohio include:
Registration form filled
Proof of ownership
A valid Ohio driver's license or state-issued ID card
Hull Identification Number
Payment for registration fees
In addition to these documents, you will also need proof that the vessel was built in Ohio if it is not already registered with a title.
How Much To Register A Kayak In Ohio In 2023?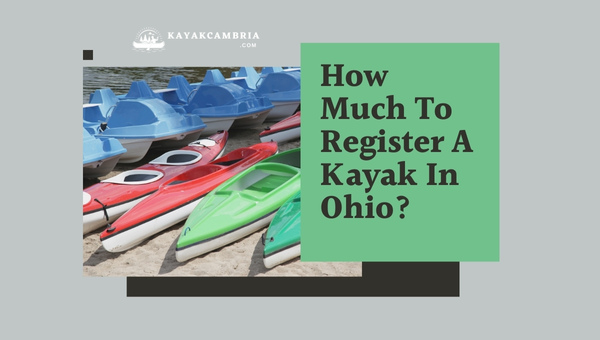 The fee for registering your kayak in Ohio depends on the type of boat, size, and whether you are choosing Alternative Registration or Traditional Registration. For an Alternative Registration, you will pay around $25, while a Traditional Registration would cost around $20. For recreational kayaks, which are typically less than 12 feet long, the fee is around $33. However, this fee varies depending on the length of your boat and other factors.
How Long Does A Kayak Registration Remain Valid?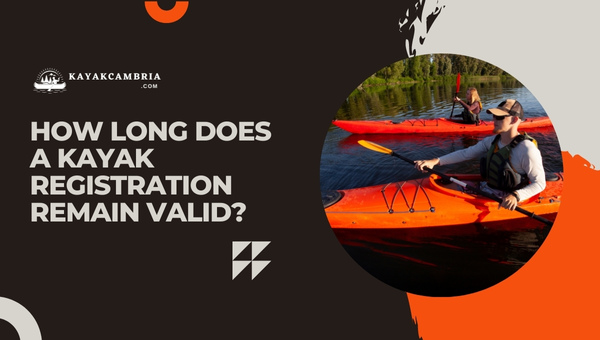 Kayak registration typically remains valid for three years. After the end of this time frame, you must renew your kayak registration to remain legally compliant and keep enjoying your time on the water. The process for renewal is similar to what was required when initially registering your kayak and can be quickly done online or at any state office.
How To Renew A Kayak Registration In 2023?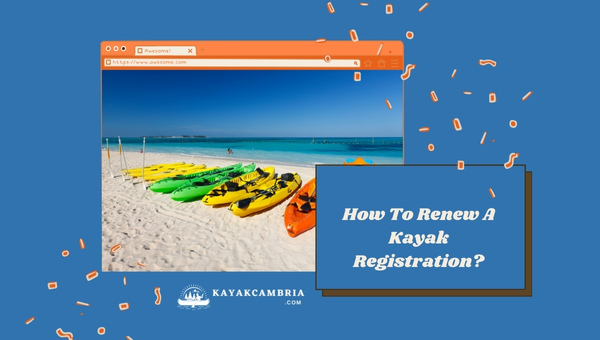 Renewing your kayak registration online is a simple process. All you need to do is provide your OH boat number, PIN code, and payment information (VISA or MasterCard) via their website. Once complete, you will be ready to hit the waves again in no time.
Once you have completed the renewal process, you will receive a new registration certificate and decal which needs to be displayed on your boat. Make sure it is visible either at the bow or stern of your kayak.
How To Register A Kayak In Ohio Online? (2023)
You can easily register your kayak online to save time, money, and hassle. You can register at the Ohio Department of Natural Resources website.
The process is simple and requires you to provide your name, address, vehicle identification number, and proof of ownership. Once submitted, you will receive a registration sticker to place on your kayak and be ready to hit the waves again in no time. You have to pay a registration fee of $3 and your kayak will be registered for three years.
How To Register A Used Kayak In Ohio? (2023)
Registering a used kayak in Ohio is the same process as registering a new one. You just need to visit your local County Auditor's office and fill out the Ohio Boat Registration Form. You need to provide the below-mentioned information: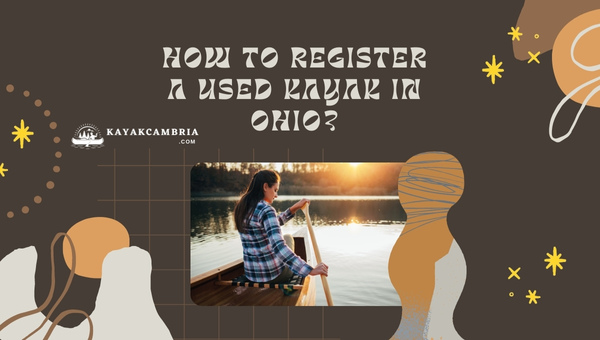 Year, make and model of the kayak
Hull identification number (HIN)
Length and width
Title
Proof of ownership
Payment for applicable fees
Once you have all the required documents, you can submit them to the county auditor's office and obtain a registration sticker. Make sure to display it prominently on your kayak so that you remain compliant with Ohio laws.
What Else Do I Need To Register A Boat In Ohio? (2023)
It is important to remember that you need to carry a valid registration certificate at all times when boating on Ohio waters. In addition, you need to have a wearable life jacket and whistle or bell onboard as required by law.
You should also make sure your boat has the necessary navigation lights installed and working properly, especially during nighttime operations. Finally, if your boat is equipped with a motor, you will need to register it separately.
Frequently Asked Questions
1. How to register a kayak in Ohio without a title?
If the vessel does not require a title, then you can provide "proof of ownership" with an old registration signed over to your name (using the form on its back). This transfer is only possible in person at either a Boat Registration Agent or Watercraft Office.
2. How to register a new kayak in Ohio?
You can register a new kayak in Ohio by visiting the ODNR and filling out the Ohio Boat Registration Form. You will need to provide information about the kayak including make, model, hull identification number (HIN), as well as proof of purchase. You may also need to pay a registration fee and provide a valid ID. After you complete the form, you will receive your boat registration card which must be kept on board whenever the vessel is used.
3. Do you need a life jacket to kayak in Ohio?
Yes, you are required to wear a US Coast Guard-approved Type I, II, III, or V lifejacket while operating any type of watercraft in the state of Ohio. The life jackets must fit snugly and be readily accessible at all times. Additional lifejackets should also be kept on board the vessel for all passengers.
4. Do kayaks need lights in Ohio?
Yes, you must equip your kayak with navigation lights when operating on Ohio's waters between sunset and sunrise. These lights must be turned on when visibility is less than one mile, or in any other restricted visibility situation. Additionally, you must also carry a whistle or horn to use as a distress signal if needed.
Final Words
Ohio's waterways offer endless opportunities for kayaking, and it is important to be aware of the state's registration and safety requirements. To register a kayak in Ohio, you will need to submit an application online or visit your local county auditor's office. We hope our blog post "How to register a kayak in Ohio" helps you understand the process of registering a kayak in Ohio and prepares you for your next adventure.