As an avid paddler with a zest for adventure, I can't help but notice that curiosity is an essential ingredient of every outdoor excursion. And so, as I strolled down to my favorite kayaking spot on an otherwise ordinary afternoon, my innate curiosity was piqued when I spotted the colorful array of Pelican kayaks scattered across the calm waters. This visage left me with an unanswered question, "Are Pelican kayaks good?". Determined to quench my thirst for knowledge, I embarked on a journey to uncover the truth about these increasingly popular kayaks.
In this article, I invite you to join me as I delve into the captivating world of Pelican kayaks. We will explore the company's history and their unwavering dedication to innovation and quality. From shedding light on different types of Pelican kayaks to sharing the first-hand experiences of fellow paddlers, I'll provide you with all the information you need to make an informed decision in your pursuit of the perfect kayak.
Come paddling with me as we navigate through performance reviews, price comparisons, and maintenance assessments before finally arriving at a definitive verdict on Pelican kayaks. By the end of this blog article, you'll be able to confidently decide if a Pelican kayak is the right investment for you. So buckle up, grab your paddle, and let's go on this exciting voyage together!
What Is A Pelican Kayak?
Pelican Kayak refers to kayaks produced by the renowned kayak manufacturing company, Pelican International. Based in Quebec, Canada, Pelican International is known for its dedication to innovation, commitment to quality, and designing kayaks for all skill levels.
The company boasts some of the most advanced manufacturing techniques and materials such as the RAM-X construction, which makes their kayaks both lightweight and durable at the same time.
A Brief History Of Pelican Kayaks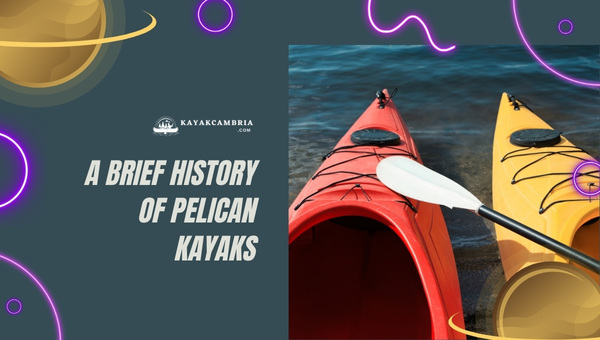 The Genesis of Pelican International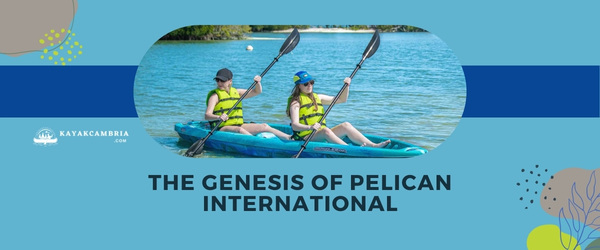 My investigation for the perfect kayak led me first to learn about Pelican International, the company behind the increasingly popular Pelican kayaks. Founded in 1968 by Antoine and Christian Elie in Quebec, Canada, this family-owned business has grown tremendously over the years. Today, the company is considered one of the world's leading manufacturers of kayaks, canoes, pedal boats, paddleboards, and more.
Fostering Innovation for over 50 Years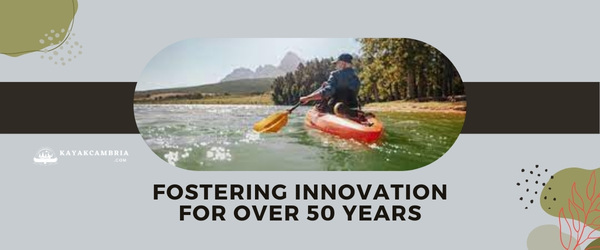 Throughout its history, Pelican has consistently put innovation and quality at the heart of its operations. Armed with state-of-the-art technology and engineering prowess, the company has developed an in-house proprietary material known as RAM-X. This high-quality, lightweight, and impact-resistant material gives Pelican kayaks their signature durability and performance.
Environmental Commitment and Sustainability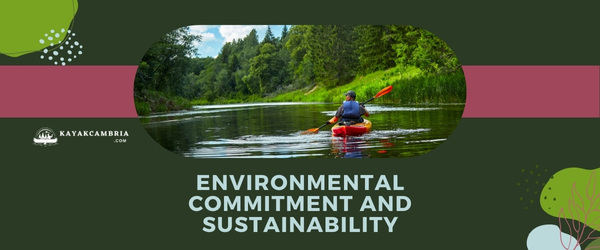 Environment and sustainability are top priorities for Pelican International. As an ISO 14001-certified company, Pelican has successfully minimized its ecological footprint by focusing on energy efficiency, water conservation, and waste reduction. By being environmentally conscious, Pelican shows its commitment not only to providing excellent kayaking experiences but also to preserving the natural beauty of our planet where kayakers enjoy spending their time.
From its humble beginnings to becoming a global leader in the industry, Pelican International has admirably maintained its principles and dedication to quality, fostering advancement, and environmental sustainability. The company's unwavering attention to detail and passion for watersports are two critical factors to consider when answering the question, "Are Pelican kayaks any good?".
Performance On The Water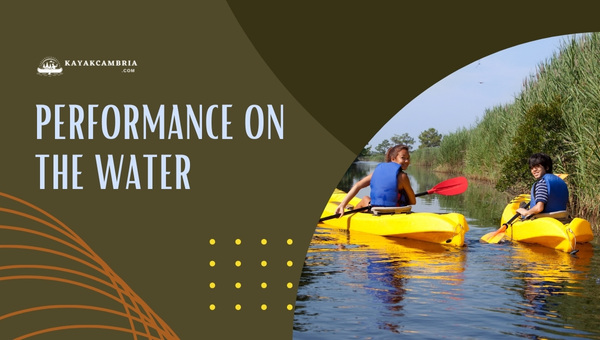 When it comes to kayaking, one prime factor affecting the overall experience is the on-water performance of the kayak. Here, we will take a dive into the world of Pelican kayaks and uncover whether they live up to expectations.
Lightweight Yet Durable Material – RAM-X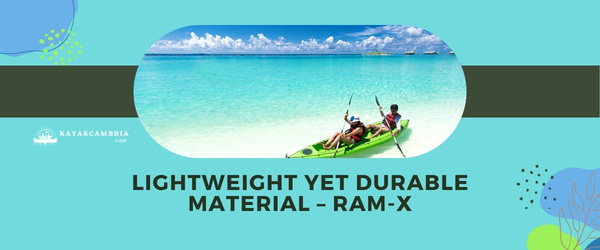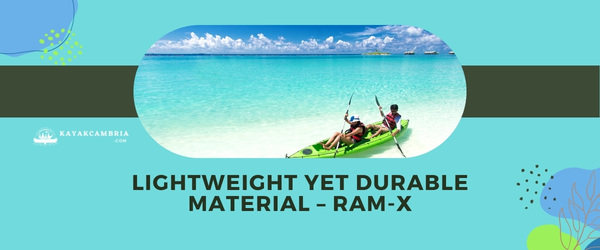 One of the key features that contribute to Pelican's impressive performance is its utilization of RAM-X material. This is an exclusive, multi-layer, high molecular-weight polyethylene that results in a kayak that's both lightweight and extraordinarily durable. As a result, kayakers can easily maneuver their vessel while not having to worry about damage.
Stability-Focused Designs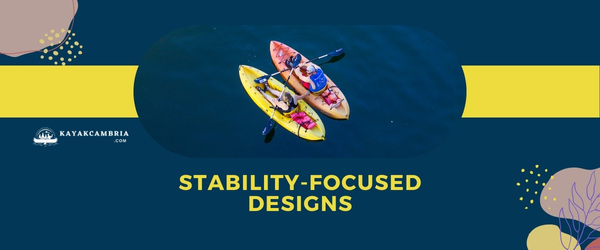 Pelican kayaks feature designs that prioritize stability, making them extremely user-friendly, especially for beginners. The Twin-arched Multi Chine hull adds extra stability while still allowing for efficient tracking and maneuverability. Pelican kayaks' dependable stability can help boost new kayakers' confidence as they learn the ins and outs of this exciting sport.
Wide Variety of Kayaks for Different Types of Watersports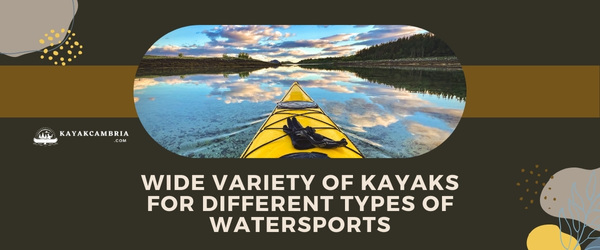 Understanding that not all kayakers have the same requirements, Pelican offers a diverse selection of kayaks suited for various activities. Be it exploring calm lakes, venturing out into the exhilarating ocean waves, or navigating twisting rivers, there is a Pelican kayak designed to cater to the specific needs of each adventure. This versatility ensures that kayakers can take on their preferred water activity with confidence.
Regarding performance on the water, Pelican kayaks check all the boxes. With lightweight and durable RAM-X material, stability-focused designs, and a wide variety catering to different types of watersports, these kayaks provide a satisfying experience for all paddlers, be they novices or seasoned professionals.
Types Of Pelican Kayaks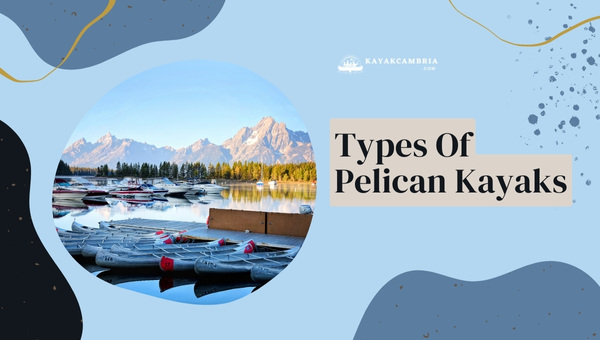 One of the factors that impressed me about Pelican as a brand was the variety of kayaks they offer. They cater to the novice, the expert, and everyone in between. They also have different types of watercraft designed for a whole array of activities. Let's delve into some of the models and categories for a more nuanced understanding of Pelican's selection.
1. Recreational Kayaks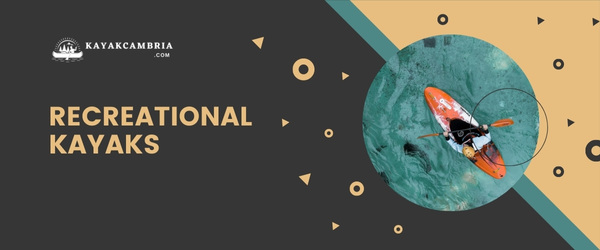 These kayaks are perfect for those who love spending a lazy day on calm waters. Pelican's recreational kayaks are built with comfort and stability in mind. Combined with a spacious cockpit that allows ample room for stretching out, these vessels are ideal for relaxed outings.
Features:
Comfortable seating system
Easy-to-enter design
Adjustable footrests
Availability in both sit-in and sit-on-top models
2. Touring and Sea Kayaks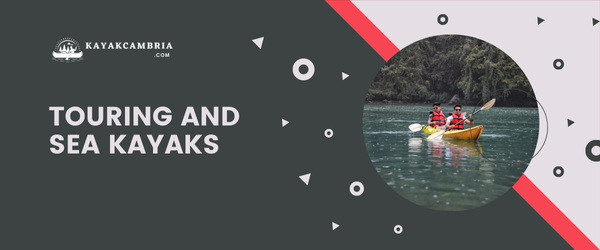 Pelican's touring and sea kayaks are built for those adventurous souls who enjoy longer trips on open water or coastal areas. These kayaks boast a sleek design for improved tracking and speed. They also have additional storage space for all the gear you'll need on a multi-day kayaking trip.
Features:
Sleek design for better tracking and speed
Storage compartments with watertight hatches
Rudder system for improved navigation
Built-in reflective safety lines
3. Tandem and Family Kayaks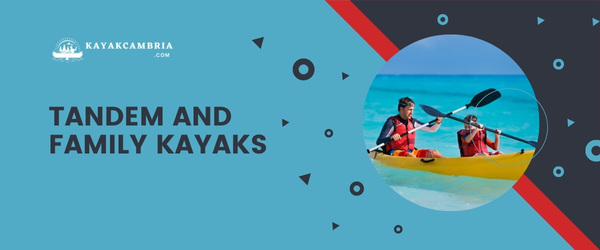 If you love paddling in the company of friends or family, Pelican's tandem kayaks are the perfect solution. These kayaks are designed for two or more paddlers, providing a shared kayaking experience. Not only does this make for a more social outing, but it also eases the physical effort of paddling.
Features:
Two or three-seat options
Ample storage space
Ergonomic backrests
Select models with child safety straps
4. Fishing Kayaks
For anglers who enjoy the serenity of fishing on the water, Pelican offers a line of fishing kayaks that come equipped with useful accessories such as rod holders and convenient storage areas for tackle boxes. These kayaks also have features like paddle clips and a bottle holder to make your fishing adventures even more enjoyable.
Features:
Stability for casting and reeling in fish
Rod holders and gear tracks
Storage compartments for tackle
Convenient additional features like paddle clips
The variety of kayaks that Pelican has in their fleet means they cater to a wide range of preferences and activities. Whether you are after a tranquil paddling experience or an adrenaline-pumping adventure, Pelican has a kayak that should align with your interests.
Affordability Factor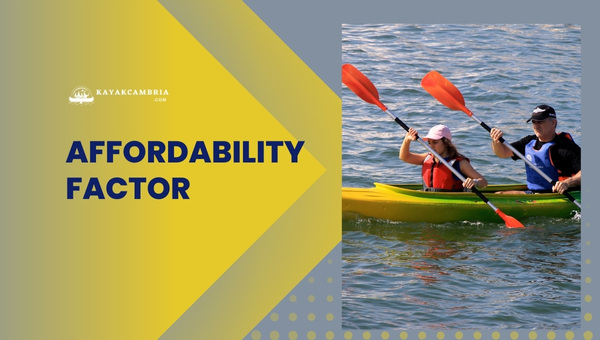 When considering purchasing a kayak, one of the most significant factors to keep in mind is the cost involved. Pelican kayaks stand out in this department as they offer a wide range of high-quality models at competitive prices. These models cater to paddlers of all skill levels, whether you're a recreational paddler or a seasoned professional.
Bang for Your Buck
Pelican is known for being very budget-friendly without skimping on quality. By utilizing their proprietary RAM-X material, they're able to offer boats with excellent construction and performance at an affordable price. This means that a Pelican kayak can give you the perfect balance of cost and durability.
Price Range and Options
The price of a Pelican kayak typically ranges from as low as $200 to as high as $1,000, depending on the model and features you need. You can find a wide variety of Pelican kayak models to choose from across this price range, ensuring you'll be able to find a kayak that suits your preferences and budget.
Details to consider when selecting a kayak within your budget:
Length and Design
Type (Recreational, Touring, Tandem, or Fishing)
Features (Adjustable padded backrest, storage compartments, fishing rod holders, etc.)
Potential Savings
Comparing Pelican kayaks to other brands in the market, you'll quickly see the difference in prices. With Pelican, you'll likely save hundreds of dollars compared to some of the higher-end kayak brands without compromising on performance or stability. This makes Pelican kayaks an attractive option for both beginners testing the waters and experienced paddlers looking for a great deal.
When it comes to the affordability factor, Pelican kayaks truly shine. By maintaining its focus on quality while offering competitive pricing, Pelican has carved a unique niche within the kayaking community.
Customer Satisfaction And Reviews (2023)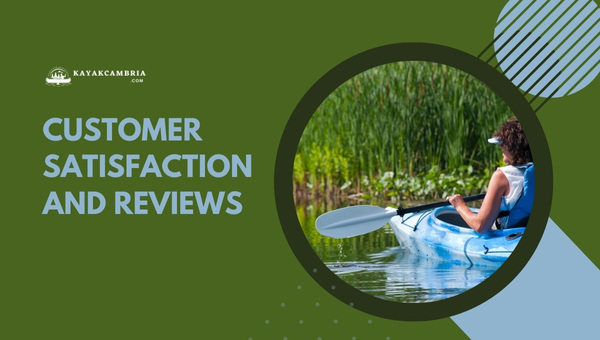 Positive Experiences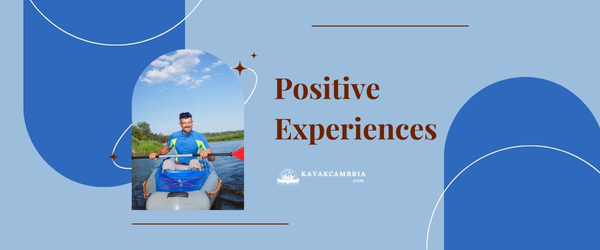 Upon scouring the internet for reviews from fellow kayakers, I found that many people have positive things to say about their Pelican kayaks. Many users praised the kayaks for their affordability, durability, and easy maneuverability. As a line specifically designed for recreational use, Pelican kayaks are popular among beginners and experienced kayakers alike who enjoy spending hours on the water. Pelican kayaks' RAM-X material, which is lightweight yet durable, receives heaps of praise.
Constructive Criticism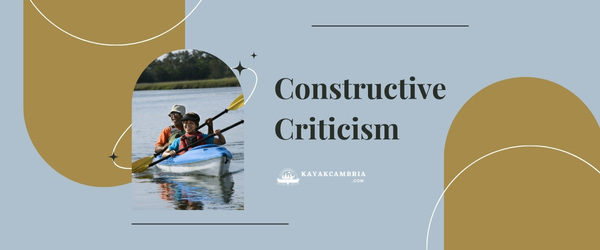 However, there is always room for improvement. Some users noted that Pelican kayaks tend to be a little heavier than other brands. Moreover, they have limited customization options compared to other, more expensive brands. Nevertheless, these minor drawbacks are overshadowed by the satisfaction customers derive from their overall kayaking experience.
Online Reviews: A Mixed Bag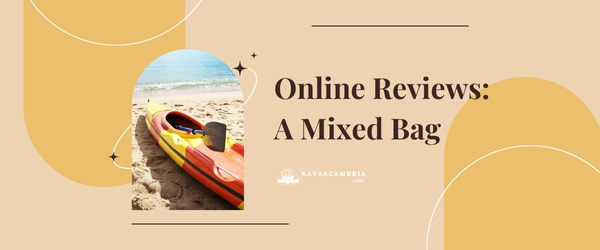 Looking at sites like Amazon and forums dedicated to kayaking enthusiasts, it is evident that Pelican has established trust with its customer base. While the majority of the reviews are positive, as is the case with any product, there are occasional mixed reviews. For instance, some users might experience a manufacturing defect, though the Pelican warranty addresses such issues.
My Personal Anecdote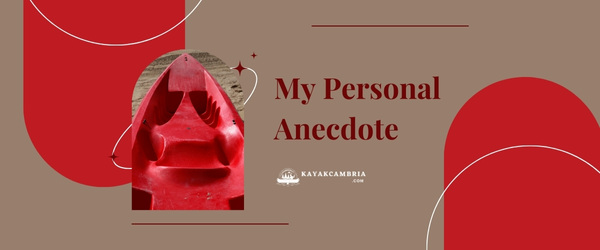 I recently had the chance to try a friend's Pelican kayak during our weekend kayaking trip. As an intermediate paddler, I was thoroughly impressed with the kayak's performance, stability, and ease of use. The kayak allowed me to smoothly navigate through the water without feeling weighed down. I found it to be a great option for both short and long excursions.
Pelican kayaks manage to strike an excellent balance between performance and affordability. While they may not be perfect, the overwhelming majority of customers – myself included – have a satisfying kayaking experience with Pelican. If you're in the market for a new kayak or want to give kayaking a try, Pelican kayaks could prove to be a great option!
Maintenance And Durability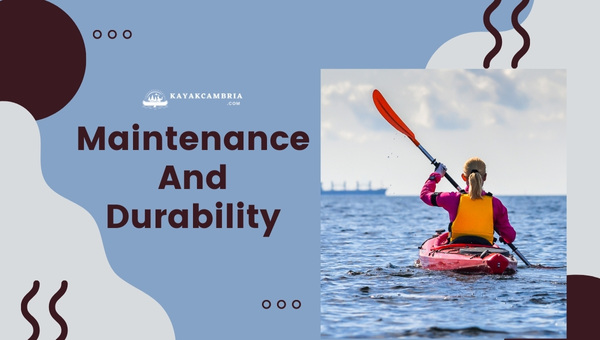 When it comes to investing in a kayak, one of the most critical factors to consider is its durability and the required maintenance. Thankfully, Pelican kayaks have an excellent reputation for both.
High-Quality Construction Designed to Last
Pelican kayaks are made using their patented RAM-X material, known for its strength, resilience, and ability to maintain its shape even after receiving high impact. This pioneering technology ensures that your Pelican kayak remains reliable for years to come.
Easy Maintenance Tips
To keep your Pelican kayak in prime condition, there are a few simple maintenance practices that you should follow:
Rinse and Dry: After every kayaking adventure, rinse your boat with fresh water to remove salt, dirt, and other debris. It can prevent corrosion and protect from UV damage. Also, ensure that the kayak is completely dry before storing it.
Check the Hardware: Regularly inspect the hull, paddle, and hardware attachments for any signs of wear or damage. This way, you can address any issues before they worsen.
Proper Storage: Store your kayak in a cool, dry, and shaded area to protect it from the elements. When storing, place it on its side or upside down, and avoid hanging it by the handles or using straps.
Protect with UV Spray: Applying a UV spray to your kayak helps to protect it from harmful sun rays that may cause damage or discoloration over time.
Warranty Information and Customer Service Experience
Pelican International offers a limited lifetime warranty on their kayaks' hull and deck, which is a testament to their confidence in the product's durability. They also provide a one-year warranty on accessories. In my experience, Pelican's customer service has been helpful and accessible, ensuring you can confidently invest in their kayaks knowing they stand behind their products.
The maintenance and durability of Pelican kayaks make them a fantastic choice for any kayaking enthusiast. Their cutting-edge manufacturing techniques, easy maintenance requirements, and dedicated customer support contribute significantly to the enjoyment and long-lasting satisfaction that these kayaks provide.
Comparing Pelican Kayaks To Other Brands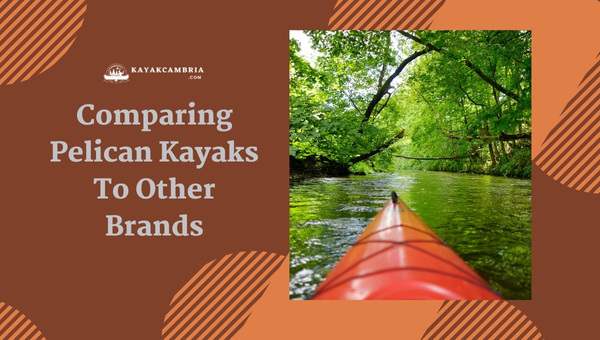 When it comes to choosing the perfect kayak, there's no shortage of options. However, in recent years, Pelican has undoubtedly made a strong impression on the market. In this section, we will examine how Pelican kayaks stack up against other leading brands, such as Wilderness Systems, Perception, and Hobie, to name a few.
Quality and Durability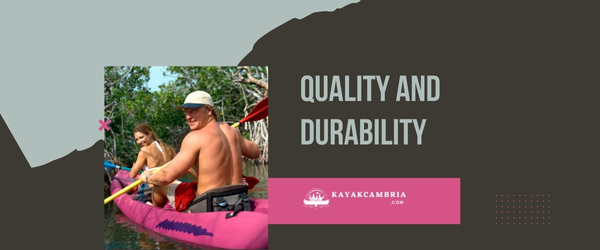 Pelican kayaks are known for their innovative construction and use of RAM-X material, which provides lightweight durability under various weather conditions. While other brands, like Wilderness Systems and Perception, also offer highly durable kayak options, Pelican stands out for its cutting-edge use of materials.
Price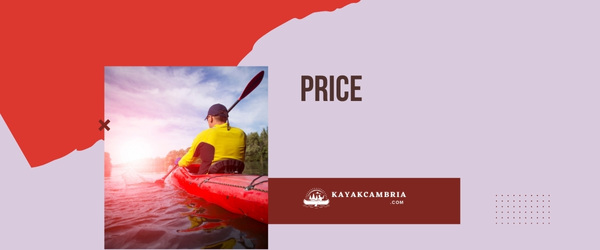 When it comes to affordability, Pelican definitely holds its ground. Their kayaks are competitively priced without compromising on quality or features. While other brands may offer kayaks with a broader range of customization, the additional cost might not always translate to a better experience. Pelican occupies a unique position where it offers high-quality kayaks at budget-friendly prices.
Performance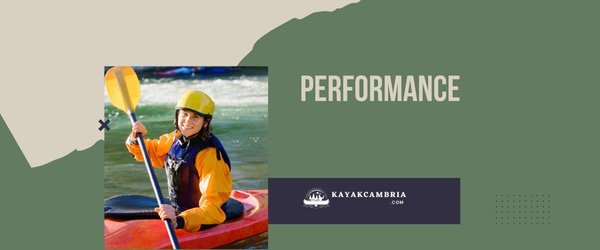 Comparing performance can be quite subjective; after all, each kayaker has their preferences on the water. However, it's worth mentioning that Pelican kayaks are known for their stability and excellent tracking. This may contrast with other brands like Wilderness Systems, which focus more on speed and maneuverability. The choice essentially boils down to your personal kayaking goals and style.
Variety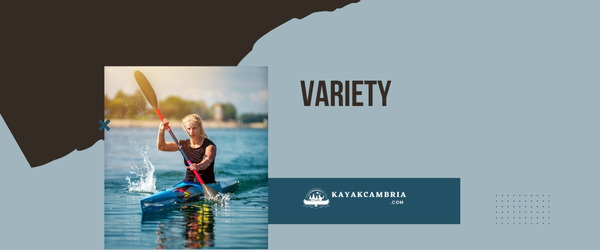 Pelican has a wide selection of kayaks to cater to different types of watersports and skill levels. Whether you prefer recreational, touring, or fishing kayaks, Pelican has something for everyone. Similarly, other brands like Perception and Hobie also offer diverse options, which makes the final decision a matter of personal preference.
Customer Support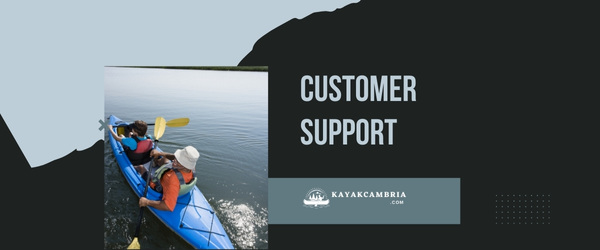 Pelican is applauded for its exceptional customer service, assisting and guiding customers with kayak-related queries and concerns. Other well-established brands also provide satisfactory customer support, but personal experiences may vary.
Final Thoughts
When comparing Pelican kayaks with other popular brands, there is no definitive winner, as the best kayak for you ultimately comes down to individual preferences and needs. However, with their focus on innovative materials, value for money, stability, and versatility, Pelican kayaks undoubtedly hold their own and continue to be well-regarded in the paddling community.
Choosing The Best Pelican Kayak Models in 2023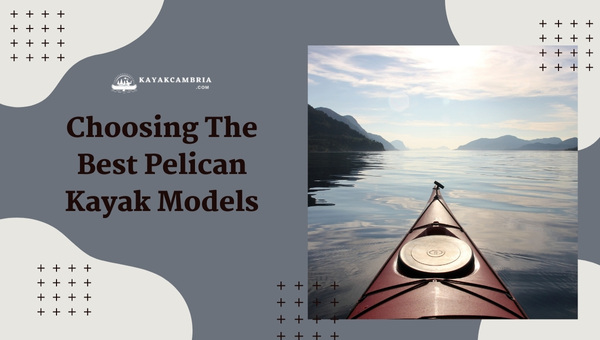 When it comes down to choosing the best Pelican kayak model, there are several essential factors you need to consider. These factors not only ensure a memorable kayaking experience but also enhance safety, comfort, and simplicity while you're out on the water. Let's delve into these factors and how they play a role in selecting the perfect Pelican kayak model for your needs.
Where You Plan to Go Paddling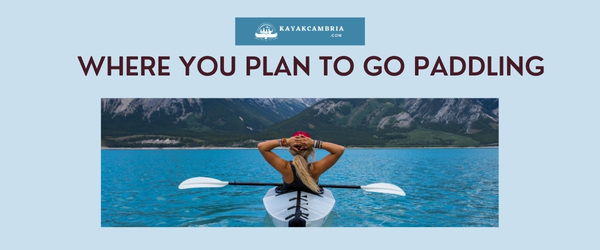 Flatwater or Whitewater? Before making a decision, identify the type of water you'll be paddling in. For calm water conditions like lakes or slow-moving rivers, a recreational Pelican kayak with good stability will be your best bet. On the other hand, if you're seeking an adrenaline rush from whitewater rapids, you'll need a Pelican kayak designed to face these challenges with swift maneuverability and responsive control.
Sit-In Vs. Sit-On-Top Pelican Kayak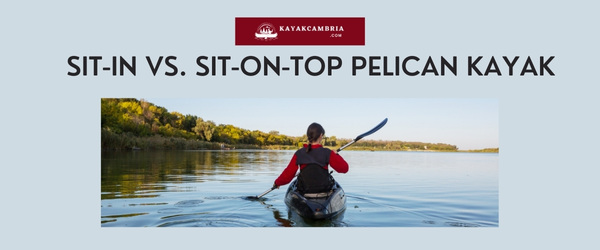 Sit-in kayaks offer a more secure and enclosed feeling while you paddle. They're suitable for cold water paddling due to the reduced risk of getting wet. These models are perfect for those who prefer a traditional kayak design. Examples of great sit-in Pelican kayaks are the Mustang 100X and Sprint XR.
Sit-on-top kayaks are becoming increasingly popular and are perfect for recreational use in warm weather. They provide better access to gear, the freedom to move around, and easy re-entry after a swim. The Sentinel 100X, Aristo 100XP, and Strike 100X Angler are excellent sit-on-top kayaks from Pelican.
Single Or Two-Person Pelican Kayak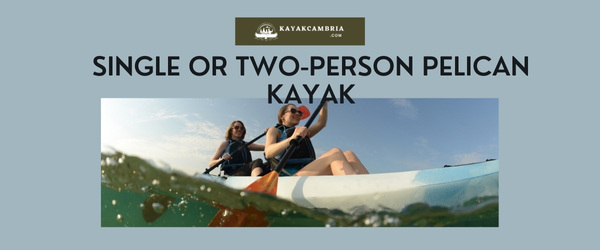 Paddling alone or with a partner? Choosing between a single or a two-person kayak depends on your preference and company. Solo kayakers can focus on their rhythm while enjoying solitude. A prominent single-person Pelican kayak is the Icon 100XP.
If you're looking for a tandem or family kayak, Pelican offers models like the Alliance 136T and River Gorge 130X Tandem. Share the adventure and bond with friends or family while experiencing twice the paddling power and fun.
Additional Features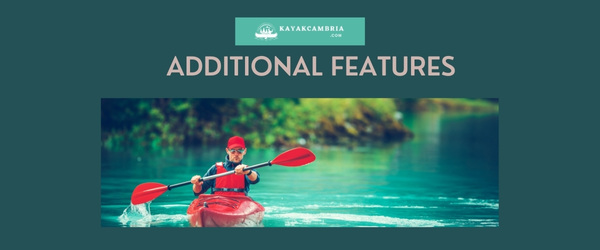 Lastly, consider the accessories and features that cater to your specific needs. Are you an angler? Look for the Pelican fishing kayaks equipped with rod holders, storage compartments, and comfortable seating. If you're a long-distance kayaker, storage and weight capacity are crucial when choosing the right touring model.
To make the best possible choice, identify your preferences and requirements in terms of water conditions, kayak design, the number of paddlers, and any additional features you might need. Pelican offers a wide range of kayaks for various experience levels and interests. Your perfect match is waiting for you among their extensive collection!
Frequently Asked Questions
1. What type of material are Pelican kayaks made from?
Pelican kayaks are made from a high-quality material called RAM-X, which is a multi-layer, tough and durable polyethylene. This material gives the kayaks their lightweight and rigid structure, ensuring both performance and longevity.
2. Are Pelican kayaks suitable for beginners?
Yes, Pelican offers a wide range of kayaks for paddlers of all skill levels, including beginners. Their kayaks are known for their stability and ease of use, making them an excellent choice for someone new to kayaking.
3. Can Pelican kayaks be used for fishing?
Definitely! Pelican offers a variety of fishing kayaks equipped with essential features such as rod holders, storage compartments, and comfortable seating options. These kayaks make it easy for anglers to navigate the waters and fish in their preferred spots.
4. How do I maintain and store my Pelican kayak?
To ensure the longevity and performance of your Pelican kayak, it's important to clean the kayak thoroughly after use, especially to remove sand, saltwater, or other debris. Storing the kayak in a cool, dry place away from direct sunlight will also protect the material from potential UV damage. Utilizing a kayak cover or storing it inside is ideal when not in use.
5. Where can I find replacement parts or accessories for my Pelican kayak?
Replacement parts and accessories for your Pelican kayak can be found on their official website, as well as in any kayak and outdoor sports stores. Additionally, you can also find third-party accessories that are compatible with Pelican kayaks through various online marketplaces.
6. How long is the warranty for Pelican kayaks, and what does it cover?
Pelican kayaks come with a limited lifetime warranty for the hull and deck, while components and accessories have a one-year warranty. The warranty covers material or manufacturing defects and does not include any damages caused by improper use, modifications, or accidents. Make sure to read Pelican's warranty conditions and guidelines for more detailed information.
Conclusion: My Verdict On Pelican Kayaks
After an exhaustive examination of numerous factors, including performance, variety, affordability, customer satisfaction, durability, maintenance, and comparison against competitors, I have finally reached a verdict.
Are Pelican kayaks good? There's no doubt in my mind that Pelican kayaks are indeed an excellent choice for paddling enthusiasts, be it novices or experienced kayakers.
The lightweight yet sturdy construction from RAM-X material ensures a long-lasting kayak for years of enjoyment. Not to mention, the company's commitment to producing stable and user-friendly kayaks contribute to building confidence on the water.
Pelican's extensive range of kayaks cater to the needs of various types of paddlers, and their competitive pricing provides a great bang for your buck. Their undeniable quality can easily rival other popular brands such as Wilderness Systems and Perception, while still managing to be more affordable.
However, it wouldn't be right if I didn't mention some of the aspects where Pelican can improve. Customization options are not as extensive as some other brands, and though lightweight, Pelican kayaks might not be the lightest option available in the market. Nonetheless, these factors are far from deal-breakers when it comes to choosing your perfect kayak.
In conclusion, Pelican kayaks earn my stamp of approval, and it's no wonder I've been noticing more Pelican kayaks at my favorite kayaking spots these days. Whether you're exploring calm rivers, tackling the open seas, or participating in a spot of fishing, a Pelican kayak will undoubtedly deliver an enjoyable and memorable experience on the water.