With countless bodies of water and stunning landscapes across the globe, the world is an oyster for those passionate about kayaking. For many, myself included, the search for the next perfect destination to embark on a kayaking adventure is never-ending. Regardless of whether you're a seasoned paddler or just starting to dip your toes into the world of kayaking, the gleaming lakes, meandering rivers, and vast oceans await—ready to make memories that will last a lifetime.
In our increasingly interconnected world, the choices are vast, and the decision on where to go kayaking next can be a touch overwhelming. Will it be a tranquil escape amidst nature's splendor or an adrenaline-pumping whitewater journey? From hidden corners of the earth to some of the world's most famous sites, the options are endless.
No matter your preference, I'm here to share some of the most breathtaking and exhilarating kayak destinations that have captured my heart and will surely capture yours too. Read on and let the spirit of wanderlust take over, as we embark on a journey to explore the best kayaking spots around the world.
The Serene Beauty Of Lake Tahoe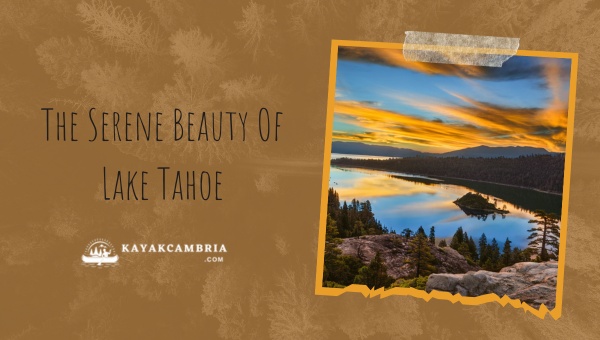 Nestled on the border between California and Nevada, Lake Tahoe boasts crystal-clear waters and an awe-inspiring mountainous backdrop, making it an idyllic kayaking destination. Among the largest alpine lakes in North America, Lake Tahoe promises breathtaking sceneries, unpolluted air, and vivid blue skies that will leave you mesmerized.
Excellent Access to Beaches and Marinas
Lake Tahoe sports many beaches and marinas that afford easy kayak access, ensuring that you can quickly launch and immerse yourself in this water wonderland. Some popular spots include:
Sand Harbor: This well-known beach on the east shore offers kayak rentals, guided tours, and shallow, calm waters – perfect for beginners.
D.L. Bliss State Park: Head to the west shore for a more serene atmosphere, coupled with stunning granite cliffs and unbelievable water clarity.
Baldwin Beach: If you're searching for blissful isolation, this spot on the south shore should be on your radar.
Embarking on a Guided Tour
For the best experience, consider joining a guided tour. Experienced local guides will lead you to hidden coves, narrate the region's history and geology, and ensure your safety. Plus, you'll glean valuable tips and techniques to further enhance your kayaking prowess.
Paddle the Shoreline to Emerald Bay
One of my favorite kayaking routes is paddling along the shoreline from D.L. Bliss State Park to the famously picturesque Emerald Bay – a must-visit area in Lake Tahoe. The stunning panoramic views of Fannette Island and the Vikingsholm Castle never cease to amaze.
In brief, Lake Tahoe is truly a kayaking paradise, thanks to its staggering beauty and countless launch points. If your aim is to venture somewhere that successfully combines relaxation, pristine sceneries, and aquatic adventures, it's hard to beat this mesmerizing alpine lake.
Floating Amidst The Mangroves Of The Florida Everglades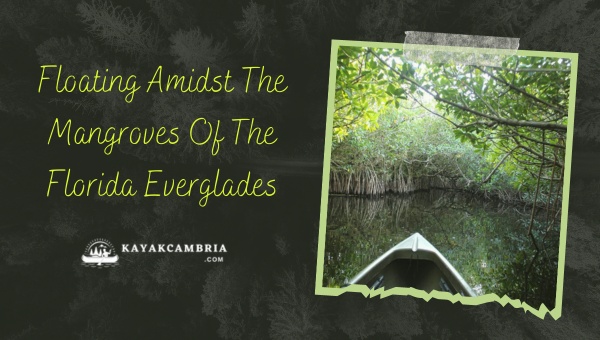 Allow me to share my personal experience of floating amidst the mangroves of the Florida Everglades. This extraordinary habitat offers a unique combination of ecosystems, with freshwater meeting saltwater, creating the perfect environment for countless species to thrive.
The Adventure Awaits
As I embarked on my journey through the Florida Everglades, I found myself immersed deep within the heart of the mangrove forests. These distinctive trees, with their stilt-like roots, created an intriguing maze that tested my navigational skills. As I paddled through the calm waters, I felt a sense of tranquility and wonder at the complex beauty of this delicate ecosystem.
Flora and Fauna
The Florida Everglades is home to a diverse array of wildlife, and kayaking provides an exclusive opportunity to observe these creatures up-close. With some luck, you may encounter manatees, alligators, river otters, dolphins, and countless bird species such as roseate spoonbills, herons, and egrets.
Guided Tours: To Enhance the Experience
To deepen my understanding and appreciation of the environment, I opted for a guided tour. These tours are led by knowledgeable, local guides who reveal the secrets of the mangroves and provide an understanding of the ecosystem's delicate balance. In addition, guides often know the best spots for wildlife sightings.
Safety Precautions
While venturing into this natural habitat, I took a few essential safety measures to ensure a smooth kayaking experience. For instance, I wore a life jacket, carried plenty of water for hydration, and protected myself from the sun using sunscreen and a wide-brimmed hat. I was also mindful of the potential encounters with wildlife and maintained a respectful distance. Remember that alligators, snakes, and other creatures call the Everglades home, and it's essential to give them space to avoid unforeseen incidents.
Kayaking through the mesmerizing mangroves of the Florida Everglades was a soul-enriching experience that I will never forget. The one-of-a-kind combination of flora, fauna, and thriving ecosystems gives a sense of adventure and discovery that few other kayaking destinations can offer.
Navigating The Emerald Coast Of California's Channel Islands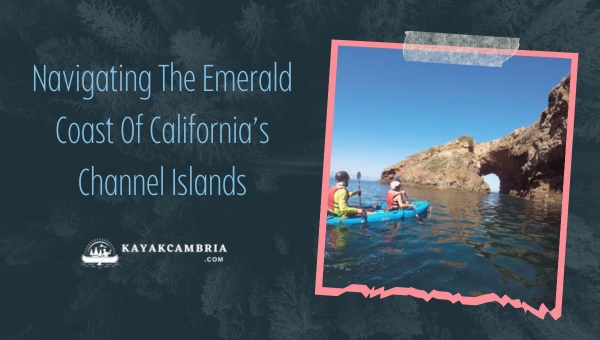 One truly enchanting kayaking destination is the Emerald Coast of California's Channel Islands. This location captivates paddlers with awe-inspiring ocean vistas, abundant marine life, and the pure thrill of heading out into open waters. So what makes the Channel Islands an unforgettable destination for kayakers?
1. The Stunning Visuals and Scenery
The Channel Islands offer an ever-changing palette of blues and greens, set against a backdrop of picturesque cliffs and rocky shores. During my adventure, the immense beauty of these islands had me feeling like I'd been transported to a dream world.
2. Navigating Through Sea Caves
These marvelous islands are home to a myriad of sea caves just waiting to be explored. Kayakers are afforded both the challenge of navigating through tight spaces and the reward of entering a hidden world that few get to experience.
3. Abundant Marine Life
The Emerald Coast is teeming with marine life, including seals, sea lions, and the occasional sighting of dolphins or whales. Paddleboarding alongside these gentle creatures provides a sense of connection to the natural world and adds a touch of magic to your kayaking journey.
4. Guided Tours
If you're a novice or prefer having company on your journey, consider joining a guided tour. Experienced guides can show you the best routes, give tips for navigating the caves, and share fascinating stories about the Channel Islands' natural history and marine life.
5. Launch Spots and Rentals
There are several great launch points around the islands, such as Santa Cruz Island and Anacapa Island, with the latter being a popular destination for day tours. If you require equipment, kayak rentals and tours can be found on the mainland, such as in Ventura or Santa Barbara.
Embarking on a kayaking adventure in California's Channel Islands offers a breathtaking and truly unique experience. The Emerald Coast is a gem that I eagerly return to, and I know you'll treasure it too. It's time to pack up your paddle and immerse yourself in the wonders of the Channel Islands.
Experience The Rush Of Whitewater On The Colorado River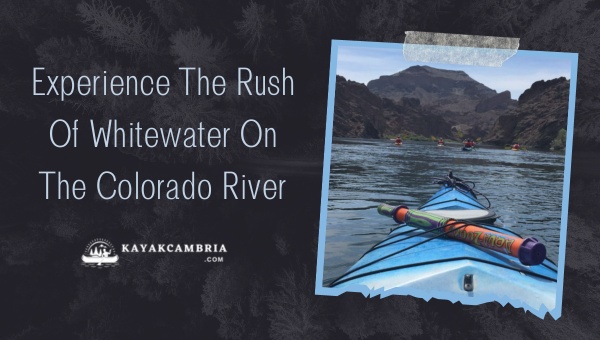 When seeking adrenaline-pumping kayaking adventures, look no further than the Colorado River. With over 1,450 miles of twists and turns through seven US states, this incredible river is a must-try for those who love a challenge.
Choose Your Level of Adventure
The Colorado River offers a wide range of whitewater experiences based on your paddling skills and comfort level. Here are some of the sections you can conquer:
Gentle Rapids: Glenwood Canyon, Colorado, and Fisher's Landing, Arizona
Moderate Whitewater: Westwater Canyon, Utah, and Cataract Canyon, Utah
Intense Whitewater: Grand Canyon, Arizona, and Gore Canyon, Colorado
Be sure to consult a Whitewater Guide to gauge the best section for your abilities.
Breathtaking Scenery Accompanies Challenging Rapids
One of the best things about kayaking the Colorado River is the spectacular scenery that changes dramatically throughout its course. From red sandstone cliffs to towering, snow-capped mountains, each bend in the river reveals another captivating vista.
Guided Trips and Outfitters
For those new to whitewater kayaking or looking to improve their skills, there are numerous guided tours and outfitters to ensure a safe adventure. These experienced experts can teach you essential whitewater skills, help plan your trip, or provide a thrilling guided tour.
Remember that whitewater kayaking requires additional expertise, safety measures, and often specialized gear. Always know your limits, stay informed, and consider partnering with experienced paddlers before embarking on the adventure of a lifetime down the mighty Colorado River.
Get Lost In The Splendor Of The Boundary Waters Canoe Area Wilderness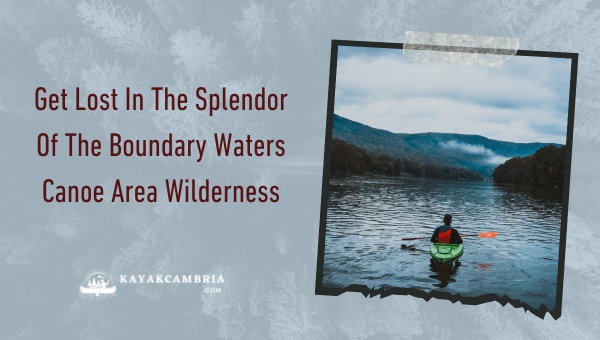 The Boundary Waters Canoe Area Wilderness (BWCAW) is a true paddler's paradise. Located along the boundary between northern Minnesota and Ontario, this remote wilderness presents a network of interconnected lakes and rivers, offering virtually endless opportunities for kayaking enthusiasts.
Trip Planning and Routing
When planning a trip to the BWCAW, your first task is to decide on an entry point and a route. With over 1,200 miles of canoe routes and more than 2,000 designated campsites, you can easily tailor a journey to fit your skill level and the time you have available.
Wildlife Encounters
During your kayaking adventure, you may encounter a variety of wildlife. Keep an eye out for moose, white-tailed deer, black bears, and the commonly spotted loons. Be sure to maintain a respectful distance and adhere to the Leave No Trace Principles to minimize your impact on the ecosystem.
Fishing Opportunities
If fishing is your passion, the BWCAW is a premier destination for anglers. Some of the popular species you will find here include walleye, smallmouth bass, and northern pike. Be sure to acquire the necessary licenses and follow fishing regulations when casting your line.
Picture-Perfect Scenery
Aside from paddling, kayakers visiting the BWCAW are treated to captivating scenery of dense forests, rocky cliffs, and serene lakes. Consider bringing a quality camera to capture your memories. Landscapes and stunning sunsets await as you paddle through this enchanted wilderness.
What to Bring
When packing for your kayak trip, remember the following:
A US Forest Service-approved fire grate
A waterproof map and compass
Camp stove, fuel, and cooking utensils
Adequate clothing for various weather conditions
First Aid Kit and emergency essentials
Food supplies stored in durable, bear-resistant containers
Insect repellent and sunscreen to protect yourself from the elements
Permits and Reservations
To access this pristine wilderness, permits are required. Plan your trip well in advance, as permits are limited to maintain a low impact on the area. Reservations can be made up to six months ahead.
Embarking on a kayaking adventure in the Boundary Waters Canoe Area Wilderness is an unforgettable experience. Soak in the tranquility and rejuvenate your spirit while paddling through this pristine, magical place.
Explore The History Of Europe Via The Danube River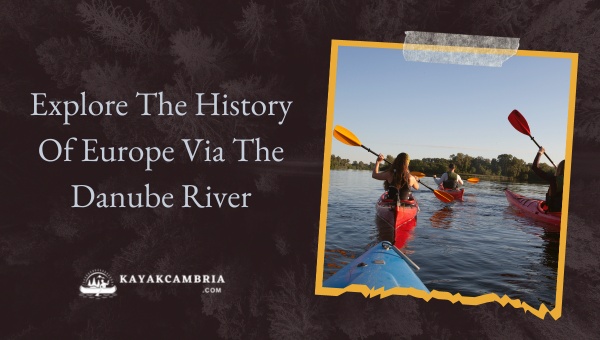 Embarking on a kayaking journey along the Danube River is so much more than just a paddle through the water; it's immersing yourself into Europe's rich history. As one of the longest and most significant rivers on the continent, the Danube offers a unique perspective on timeless landmarks and diverse cultures.
Choosing Your Route Along the Danube
The Danube River spans approximately 2,850 kilometers (1,770 miles), providing a wide array of paddling experiences. Traveling through ten countries, the river forms the borders for numerous European nations, each providing a unique kayaking experience. From Germany to the Black Sea in Ukraine, you have the opportunity to explore a diverse array of landscapes, cities, and cultures.
Key Points of Interest to Paddle Through
Regensburg: Start your journey in this picturesque German town, home to the oldest preserved medieval city center in Europe.
The Wachau Valley: This UNESCO World Heritage Site in Austria is renowned for its terraced vineyards, historic castles, and quaint villages.
Budapest: Hungary's vibrant capital city offers stunning views of its historic Castle District, the impressive Parliament building, and iconic bridges as you glide along the river.
Belgrade: As you reach Serbia, the confluence of the Sava and Danube rivers in the bustling city of Belgrade provides a fantastic transition to the eastern part of your adventure.
The Iron Gates: Bordering Serbia and Romania, these dramatic gorges offer breathtaking scenery and a thrilling paddle experience, navigating through narrow passageways and turbulent waters.
Preparing for Your Danube River Kayaking Trip
Paddling Skills: Assess the extent of your kayaking abilities and choose a stretch of the Danube that best suits your skill level. Consider engaging a knowledgeable guide if you're unsure.
Weather Conditions: The Danube River's weather can vary significantly, depending on the region and time of year. Research your chosen route's seasonal patterns and plan accordingly.
Permits & Regulations: While the Danube is generally easy to navigate, some sections may require permits or adherence to specific regulations. Contact local authorities for information.
Accommodation: Plan for suitable accommodations along your route. Combine camping or hostels with the occasional hotel or bed & breakfast to immerse yourself in the local culture and charm.
So, are you ready to explore the history of Europe via the Danube River on your next kayaking adventure? This epic journey offers a lifetime's worth of memories, experiences, and personal connections to the rich tapestry of European culture.
Discover Coastal Coves Of Maine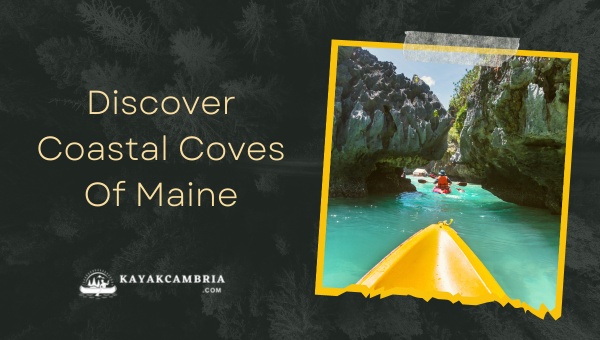 One of the most enchanting kayak destinations I've explored is the picturesque coastal coves of Maine. This diverse and scenic region of New England offers some unique and awe-inspiring paddling opportunities that beginners and experts alike are sure to love.
Explore Stunning Cliffs and Secluded Beaches
The coastline of Maine features bold, rocky cliffs that plunge dramatically into the Atlantic Ocean, a sight you'll undoubtedly enjoy while paddling. Organic breaks within these imposing rocks often lead to stunning, secluded beaches, perfect for taking a break and soaking in the serene beauty around you.
Visit Charming Fishing Villages
Maine is well known for its quaint, historic fishing villages. As you kayak the shoreline, you'll have the chance to paddle through working harbors and picturesque harborside towns—ideal for grabbing a lobster roll or exploring local artisan shops.
Wildlife Encounters
While kayaking along the Maine coast, be prepared for incredible opportunities to spot various marine wildlife in their natural habitat. Keep an eye out for seals sunbathing on rocks, or even whales gracefully surfacing in the distance.
Guided Tours and Rentals
Whether you're new to kayaking or a seasoned pro, there are numerous experienced companies offering guided tours throughout Maine's many coastal regions. Choose from half-day, full-day, or multi-day trips that cater to your specific interests and skill levels. Alternatively, if you prefer to venture out independently, many local businesses rent kayaks and associated gear.
Bonus: Local Festivals and Events
Planning your kayaking adventure to coincide with local events, such as the Maine Lobster Festival or the Yarmouth Clam Festival, can add an extra, memorable touch to your experience.
No matter where you choose to explore along Maine's stunning coastline, you'll leave with a renewed appreciation for the area's natural beauty and maritime charm. Embarking on such an unforgettable adventure has taught me that the question "Where to go kayaking?" can lead to marvelous discoveries.
Immerse Yourself in the Landscapes of New Zealand's Milford Sound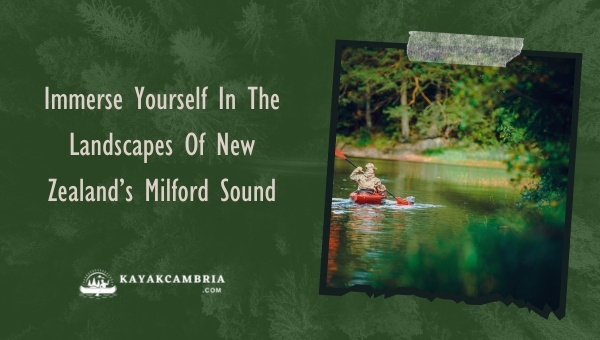 Nestled in the wilderness of Fiordland National Park and part of the Te Wahipounamu World Heritage site, Milford Sound is a breathtaking corner of New Zealand that should be on every kayaker's bucket list. Known for its awe-inspiring natural beauty, Milford Sound offers an unbeatable kayaking experience marked by rugged cliffs, cascading waterfalls, and abundant wildlife.
Embarking on Your Adventure
Beginning your kayaking expedition at Milford Sound typically involves joining a guided tour, providing you with a knowledgeable guide and all the necessary equipment. Some tours even include transportation, making access to this remote area hassle-free. Be sure to book your tour in advance, as trips quickly fill up during peak season.
The Power of Mighty Waterfalls
While paddling through the fjords, you'll undoubtedly encounter numerous waterfalls that plunge hundreds of meters down into the dark waters below. The most famous of these is Stirling Falls, which cascades an impressive 490 feet into the water. Kayak tours often make a point of leading you as close as possible to Stirling Falls, giving you the chance to feel the refreshing spray and marvel at its raw power.
A-Flutter Amongst Fiordland Wildlife
Kayaking is a quiet and gentle way to move through the water, allowing you to sneak up on a variety of incredible creatures with minimal disruption. As you paddle, don't be surprised if a friendly pod of bottlenose dolphins swims alongside your kayak. Keep an eye out for fur seals lounging on the rocks and don't forget to glance skyward. There, you might spot Fiordland crested penguins in their native habitat.
A Mystical Time to Paddle
For an otherworldly kayaking experience, consider joining a sunrise or sunset tour. These excursions offer breathtaking views as the light dances across the water, casting the fjords in resplendent hues. Rising early or staying on the water later also offers a higher likelihood of encountering wildlife.
Milford Sound presents a captivating landscape replete with stunning beauty and incredible wildlife encounters, making it a must-see kayaking destination. Your adventure awaits, and Milford Sound's enchanting fjords will undoubtedly leave you with memories that last a lifetime.
Glide through the Cityscape of Venice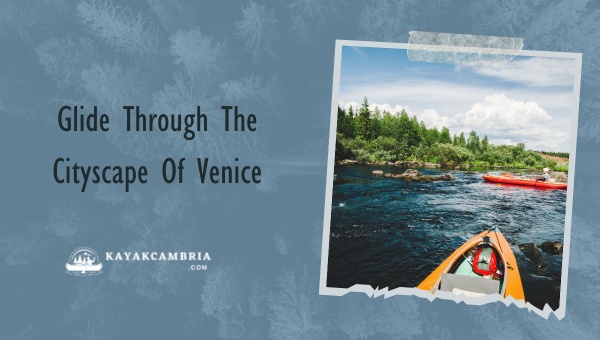 There is something truly magical about kayaking through one of the most romantic and historic cities in the world. As I glide through the Cityscape of Venice, I am mesmerized by the unique blend of architecture and aquatic landscape that completely surrounds me.
Navigating the Canals
Venice is known for its iconic canals, which offer a labyrinth of waterways to explore. During my journey, I pass under ancient, ornate bridges, such as the famous Rialto Bridge and the stunning, enclosed Bridge of Sighs.
A Different View of Iconic Sites
Kayaking in Venice also allowed me to see noteworthy landmarks like St. Mark's Square and the majestic Doge's Palace from a truly unique perspective: water level.
The Serenity of the Venetian Lagoon
Venturing onward, I found myself paddling into the serene expanses of the Venetian Lagoon. Here, I visited smaller islands such as Murano, famous for its centuries-old tradition of exquisite glass-making and Burano, with its colorful houses and intricate lacework.
As I continue to paddle, I also encounter quieter spots with timeless charm, allowing for moments of tranquility and intimacy even amidst Venice's bustling cityscape.
Tips for a Memorable Kayaking Experience
To fully enjoy my kayaking experience in Venice, I took note of these points:
Make sure to check local regulations, as some canals, particularly those used by vaporettos (water taxis), may not be suitable for kayaks.
Pre-booking a kayaking tour with a local guide helps immensely – they know the best routes and are well-versed with the city's fascinating history and hidden gems.
Be responsible and respectful; adhere to local boating etiquette, and remember to keep the environment pristine.
Kayaking through Venice's canals and lagoon is truly a once-in-a-lifetime way to immerse yourself in the rich history and unmatched beauty of this famed city.
Paddle Through the Serenity of Japan's Arashiyama Bamboo Forest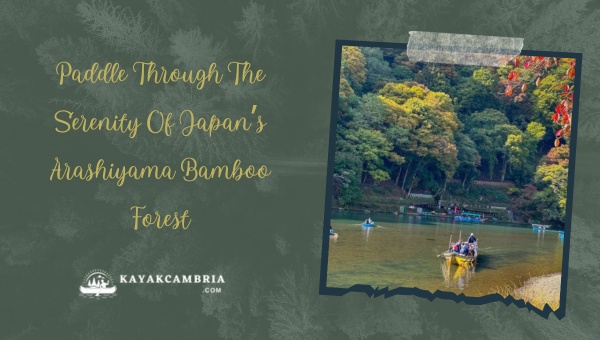 Hidden away from the bustling crowds of Kyoto, lies the mesmerizing Arashiyama Bamboo Forest – a perfect kayaking destination that embodies the essence of tranquility. The calm waters of the river, surrounded by the lush greenery of bamboo and other flora, create a unique kayaking experience that rejuvenates the soul.
The Peaceful River Journey
Embarking on a serene voyage down the river, I was enveloped by towering bamboo groves swaying gently in the wind. These verdant corridors transported me to a world of natural beauty, completely disconnected from the hustle and bustle of city life. The slow-paced paddle allowed me ample opportunity to appreciate the enchanting ambiance and lose myself in the dance of light and shadows as sun rays filtered through the densely packed bamboo.
Unveiling the Secrets of Arashiyama
The Arashiyama Bamboo Forest is not just limited to its picturesque groves, the area also boasts other attractions that can be explored on foot. After a fulfilling kayaking session, I strolled down the quaint streets of the small town, visiting the Tenryuji Temple, a UNESCO World Heritage Site, and savoring the delights at local cafes. The charm of the region lies in its perfect blend of nature, history, and culture.
Tips for Beginner Kayakers
While kayaking in Arashiyama Bamboo Forest is relatively easy, it's essential to familiarize yourself with basic paddling techniques to ensure a safe and enjoyable journey. And, of course, don't forget to wear a life jacket, as safety should always be the top priority.
With its breathtaking scenery and soothing atmosphere, paddling through Arashiyama Bamboo Forest is undoubtedly an unforgettable experience. This captivating destination is a gentle reminder of the beauty that thrives where nature is left undisturbed. Don't miss out on this serene adventure – it promises to be an unforgettable addition to your kayaking bucket list.
Frequently Asked Questions
1. What type of kayak is best for beginners?
Sit-on-top kayaks are often recommended for beginners due to their stability and ease of maneuverability. Additionally, they are self-draining and easier to get on and off during capsizes.
2. What kind of clothing should I wear while kayaking?
It's essential to wear weather-appropriate, quick-drying, and comfortable clothing. Synthetic materials or wool are typically recommended as they wick moisture away and help retain warmth when wet. Don't forget a hat, sunglasses, and sunscreen, as well as a waterproof jacket if necessary.
3. How can I ensure my safety when kayaking?
First, always wear a well-fitted personal flotation device (PFD) when on the water. Learn proper kayak handling, paddling techniques, and capsize recovery for your kayak type from a qualified instructor. Check the weather forecast and water conditions before setting out, and always inform someone about your planned route and expected return time.
4. Do I need any permits or licenses to go kayaking?
Permit and licensing requirements vary depending on the location and jurisdiction. Research the requirements for your chosen kayaking destination and obtain any necessary permits before embarking on your adventure.
5. Can I rent kayaking equipment at popular kayaking locations?
Many popular kayaking destinations offer rental services for kayaks, paddles, and essential equipment like life vests. It's advisable to contact the area's local outfitters or rental companies beforehand to check equipment availability and rental fees.
6. How can I transport my kayak to my chosen destination?
To transport your kayak, you will need a roof rack and suitable kayak carrier for your vehicle. Alternatively, you can opt for an inflatable or foldable kayak that can fit inside your car's trunk.
7. How do I choose the right kayak paddle?
Paddle length and blade type depend on your height, your kayak's width, and your paddling style. A standard size chart can guide your paddle selection, but trying out different lengths and styles will help find the most comfortable option for you.
8. Can I kayak with children or pets?
Yes, you can take children and pets on a kayaking trip, provided they are comfortable around water and wear appropriate safety gear. Ensure you choose a stable kayak, preferably a tandem or sit-on-top model, with enough space for a child or pet to sit securely.
9. How can I find guided kayaking tours in various destinations?
Numerous kayaking outfitters worldwide offer guided tours designed to cater to different skill levels and interests. Research online, read reviews, and contact local tour agencies or paddling clubs to find the best-guided tour options for your chosen destination.
Conclusion
The world is filled with countless breathtaking locations to embark on your kayaking adventures. From serene lakes to turbulent rivers and enchanting coastlines, the opportunities are seemingly endless.
The ultimate decision on where to go kayaking will be based on your personal preferences, skill level, and desire for the type of experience you wish to enjoy. So go ahead, grab your paddle, and let the waterways guide you on your unforgettable journey. Happy paddling!