New Orleans, affectionately known as the Big Easy, is a melting pot of cultures, flavors, and experiences waiting to be discovered. This vibrant city, famous for its rich history, music, and cuisine, offers a unique and unforgettable adventure around every corner. As I immersed myself in the city's charm, I quickly realized that one of the best ways to explore its true essence is by taking to the water.
With an abundance of picturesque waterways and scenic marshlands, New Orleans offers a kayaking experience like no other. Paddling through the city's tranquil bayous and mysterious swamplands not only allows for an up-close and personal encounter with its diverse wildlife but also enables you to delve into the fascinating tales of its past.
If you, too, want to experience the magic of New Orleans from a different perspective, come along with me as I share my personal insights and insider tips on the best kayaking spots in this enchanting city. Let's dive into a world of excitement, discovery, and adventure on the waters of the Big Easy!
Top 10 Kayaking Locations In New Orleans (2023)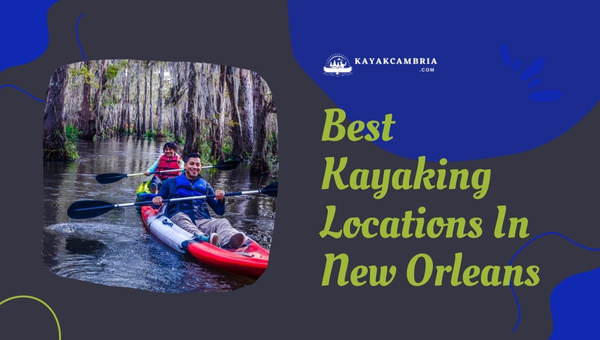 New Orleans offers a diverse selection of kayaking destinations suitable for paddlers of all levels. From the serene bayous to exciting urban routes, here are my top 10 locations where to kayak in New Orleans:
1. Bayou St. John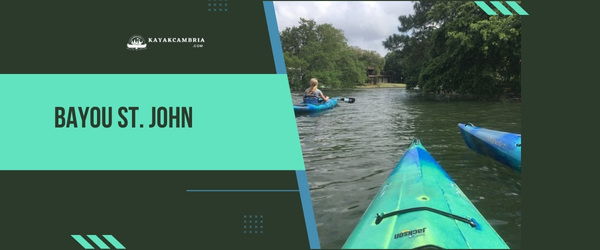 Tranquil, picturesque, and steeped in history, Bayou St. John offers a relaxed kayaking experience suitable for beginner paddlers. Enjoy lush greenery while exploring this peaceful waterway that runs through the heart of the city.
2. Barataria Preserve (Jean Lafitte National Historical Park And Preserve)
For an immersive bayou experience filled with wildlife, the Barataria Preserve is a must-visit. Located within the Jean Lafitte National Historical Park and Preserve, this expansive natural area affords paddlers close encounters with alligators, egrets, and herons.
3. Cane Bayou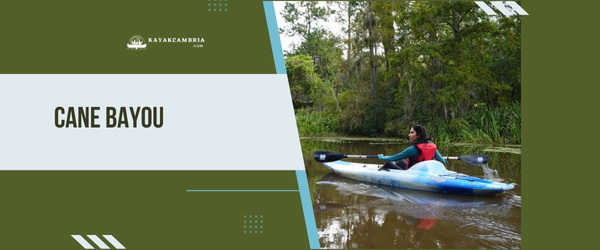 A hidden gem nestled between the lakes, Cane Bayou offers a true slice of Louisiana wilderness with its moss-draped cypress and tupelo trees. Keep an eye out for interesting wildlife, including otters and bald eagles.
4. Manchac Swamp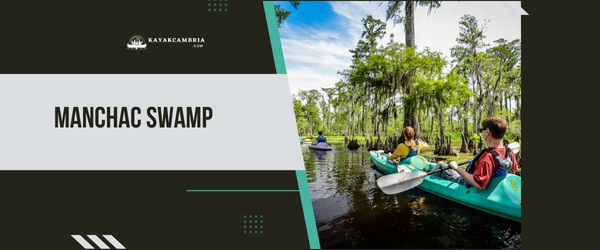 Get in touch with your adventurous side by venturing into the mysterious Manchac Swamp. Paddle through winding aquatic trails and past eerie, century-old cypress trees for an unforgettable kayaking experience. Guided tours are recommended for first-time visitors.
5. Lake Pontchartrain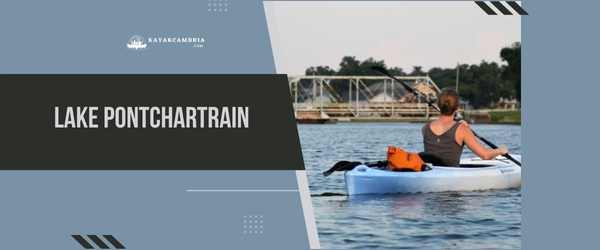 If you're interested in open-water kayaking, look no further than the massive Lake Pontchartrain. Enjoy picturesque views of the city skyline, causeway, and marinas as you paddle along the lake's shoreline.
6. Honey Island Swamp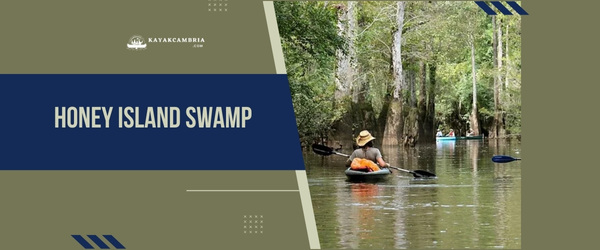 Experience the captivating beauty of Honey Island Swamp via the pristine and wildlife-rich Pearl River. This secluded spot provides a dose of Louisiana's wild natural beauty while still being accessible from the city.
7. Bayou Bienvenue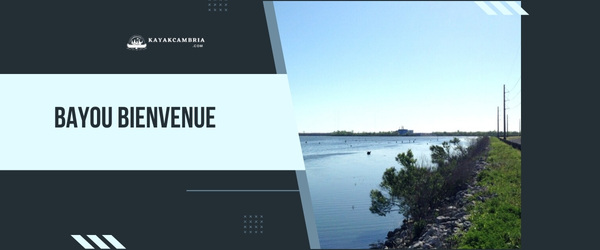 Witness the raw power of nature as you paddle through the Bayou Bienvenue marshlands. While it's an eye-opening experience unto itself, we mustn't forget the important role these dwindling wetlands play in protecting New Orleans from storm surges.
8. Bayou Sauvage National Wildlife Refuge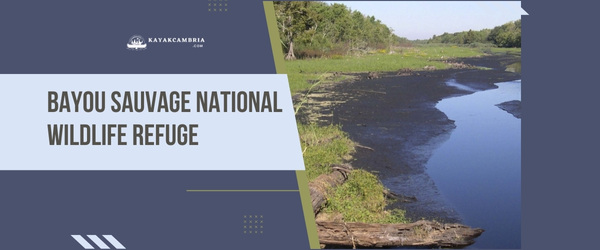 Escape the city's hustle and bustle by visiting Bayou Sauvage's freshwater marshes. As the largest urban wildlife refuge in the US, it is home to diverse birdlife, making it a popular spot among birdwatchers and nature lovers alike.
9. Bogue Chitto National Wildlife Refuge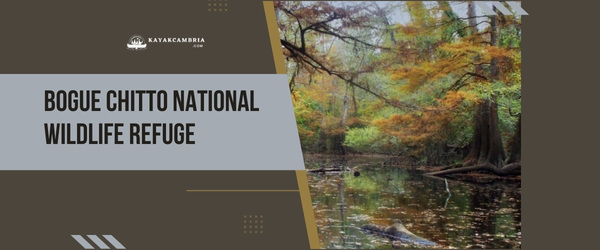 Straddling the Louisiana-Mississippi border, Bogue Chitto National Wildlife Refuge is a kayaker's paradise in the making. Explore its serene bayous, and witness a multitude of flora and fauna including deer, wild boars, and red-cockaded woodpeckers.
10. City Park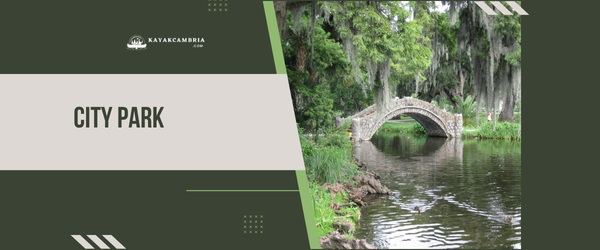 The picturesque City Park lagoons make for a charming and leisurely kayaking experience, perfect for families or those who prefer a low-key adventure. Paddle under historic footbridges and soak in the vibrant scenery of this beloved New Orleans gem.
Each of these kayaking spots offers a unique experience, all contributing to the unforgettable patchwork of the New Orleans aquatic landscape.
Guided Kayak Tours Vs. Solo Adventures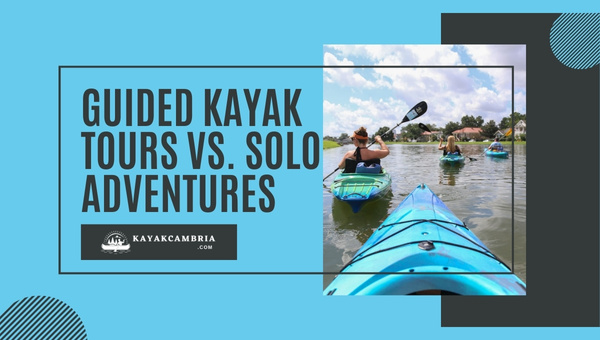 When planning a kayaking adventure in New Orleans, one of the most important decisions to make is whether to opt for a guided kayak tour or embark on a solo excursion. Both options have their merits, so let's explore the key differences to help you determine the best choice for your kayaking experience.
Guided Kayak Tours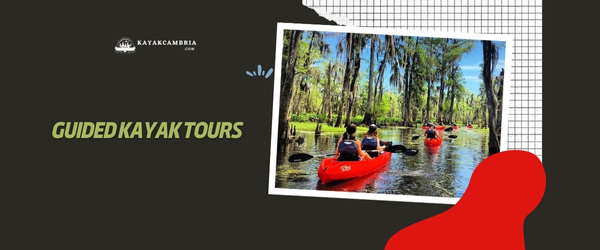 Guided kayak tours offer numerous benefits, especially for those new to kayaking or visiting New Orleans for the first time. Here are some of the advantages:
Expertise: Tour guides possess in-depth knowledge of the local waterways, history, and wildlife. They can ensure you have a safe and enjoyable experience while learning about the unique stories of the area.
Safety: Group tours are generally safer than solo adventures, as your guide will be familiar with possible hazards and be prepared to handle emergencies.
Social Experience: Guided kayak tours offer the opportunity to meet fellow adventurers and share memorable experiences with others.
Ease & Convenience: Tour operators usually provide all the necessary equipment and handle logistics, such as transportation to and from the launch site, allowing you to focus on enjoying the adventure.
Solo Adventures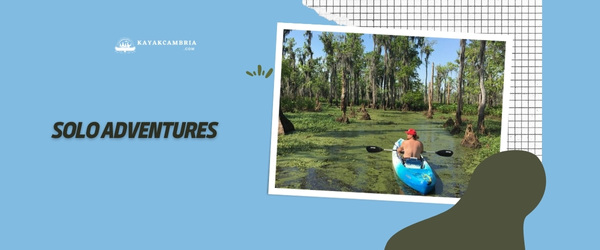 A solo kayak adventure also has its perks, particularly for those seeking a more personalized and independent experience. The potential benefits include:
Freedom & Flexibility: On a solo adventure, you have the opportunity to explore at your own pace, take breaks when needed, and choose your route, giving you complete control over your experience.
Personal Growth: Solo kayaking challenges you physically and mentally, allowing you to push your limits and gain confidence in your abilities.
Quiet Reflection: Paddling alone offers a chance for introspection and a serene connection with nature that can be truly rejuvenating.
Before deciding which option is best for you, consider the following recommendations:
If you're new to kayaking, inexperienced, or unfamiliar with the area, a guided tour is often the safer and more informative option.
For experienced kayakers looking to venture off the beaten path or craving a more independent experience, a solo adventure may be a better choice.
Remember to always prioritize safety and preparedness, regardless of the option you choose. Be sure to research local weather conditions, currents, and potential hazards, along with the necessary equipment needed for your kayaking adventure in New Orleans.
Insider Tips: How To Make The Most Of Your Kayak Adventure In New Orleans?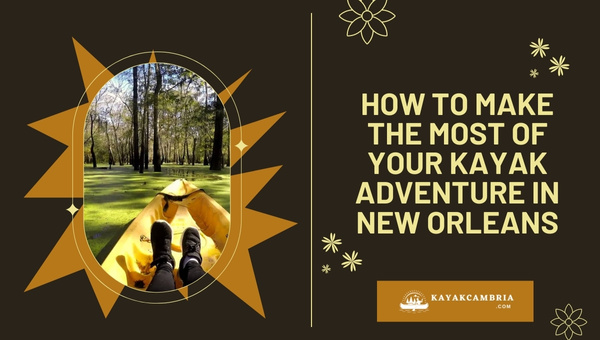 Best Times of the Year to Go Kayaking in New Orleans: Spring and fall usually provide the most pleasant weather for kayaking, with moderate temperatures and mild humidity.
What to Bring on Your Kayak Trip: Safety is paramount when on any kayaking adventure. Bring life jackets, a whistle or horn, a waterproof bag for personal items, water, sunscreen, insect repellent, and a hat for sun protection.
Recommendations for Local Kayak Rental Shops: There are several reputable kayak rental operations in the area, such as Bayou Paddlesports, Kayak-it-Yat, and New Orleans Kayak Swamp Tours. Choose the one that best fits your needs in terms of location, equipment, and expertise.
Travel Logistics: How to Get to Your Kayaking Destination: Plan your route and transportation in advance, whether it's by car, taxi, or ride-sharing services. It's also essential to check the weather forecast and water conditions before heading out.
Kayaking For A Cause: Conservation And Ecotourism In New Orleans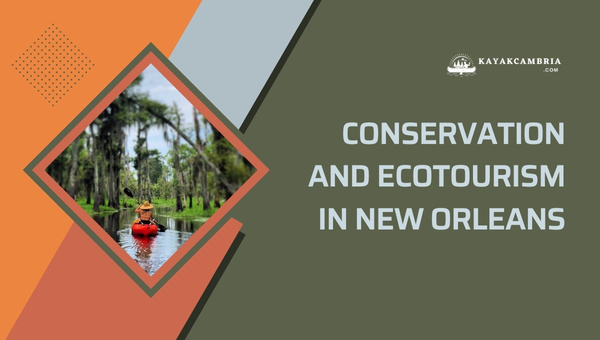 As a city with a strong connection to its waterways, it comes as no surprise that conservation and ecotourism play essential roles in preserving the delicate ecosystems of New Orleans. When I set out to kayak in the city, not only did I want to explore its natural beauty, but I also wanted to ensure that I did so responsibly and with a minimal environmental impact.
The Environmental Impact Of Kayaking
Like any outdoor activity, kayaking does have some environmental impact. The key lies in understanding how to minimize this. For example, when kayaking through the swampy areas, it is crucial to remain on designated paths and not disrupt the natural habitats of wildlife by venturing off course. Additionally, practicing "leave no trace" principles, such as properly disposing of trash and using eco-friendly sunscreen, helps protect these vulnerable environments.
Ecotourism And Conservation Efforts
One way to ensure you are kayaking in the most eco-friendly manner is to book a guided tour with operators who focus on conservation and ecotourism efforts. These tour operators understand the importance of protecting New Orleans' delicate ecosystems and often contribute a portion of their revenue to local conservation organizations. By choosing such a tour, you are not only guaranteeing an insightful experience but also supporting the ongoing preservation of the very environment you are exploring.
Responsible Kayaking Tips
To kayak responsibly and minimize your footprint on the environment, consider the following tips:
Choose eco-friendly gear when renting or purchasing equipment
Avoid feeding wild animals or getting too close to wildlife
Stay on marked routes and respect any posted signs
Dispose of your trash properly and avoid single-use plastics
Learn about local conservation efforts and support them when possible
Kayak Laws In New Orleans (2023)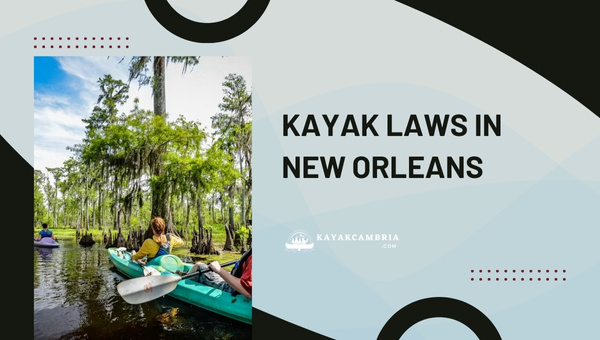 Before you hit the water, it's essential that you're aware of the kayak laws in New Orleans. These rules are in place for your safety and the well-being of the environment. Below are some of the main points to keep in mind:
Life jackets: All kayakers are required to wear a U.S. Coast Guard-approved personal flotation device (PFD) while on the water.
Sound-producing devices: You must have a whistle or another sound-producing device on board in case of emergency.
Alcohol consumption: It is illegal to operate a kayak while under the influence of drugs or alcohol.
Navigational lights: Kayaking at night requires you to have proper navigational lights visible to other vessels.
Proper disposal of waste: Remember to practice the Leave No Trace principles and pack out any waste or litter you create during your kayak trip.
Kayak Rentals Around New Orleans (2023)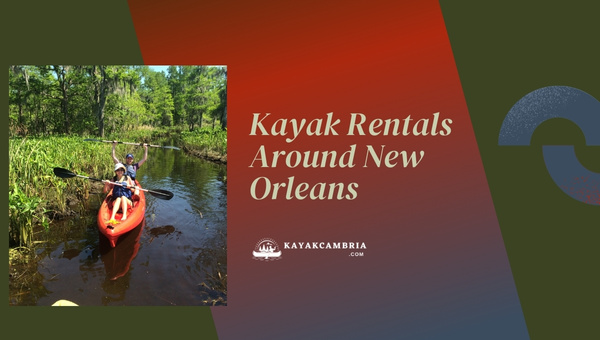 One of the first things you'll need to do before exploring the waterways is secure a kayak rental. New Orleans offers several rental shops that cater to both tourists and locals. Some popular spots include Kayak-iti-Yat, Bayou Paddlesports, and New Orleans Kayak Swamp Tours. Do some research to find the best prices, packages, and options that fit your needs.
Frequently Asked Questions
1. What kind of kayaking experiences can I expect in New Orleans?
New Orleans offers a range of kayaking options, from calm, scenic waterways to more challenging adventures through the bayous and wetlands. Both guided tours for all skill levels and solo excursions can be organized according to your preferences.
2. Do I need a permit or license to kayak in New Orleans?
In general, you do not need a permit or license to kayak in New Orleans. However, it is important to research the specific regulations of the location where you plan to kayak, as some areas may have restrictions or require additional permissions.
3. Are there age restrictions for kayaking in New Orleans?
While there is no legal age requirement for kayaking, many rental companies and tour operators may have minimum age limits, typically ranging from 8 to 12 years old. It's essential to check with the specific company about their age requirements, and young children should always be supervised by an adult.
4. What is the best time of year to go kayaking in New Orleans?
The ideal time of year for kayaking in New Orleans is from late spring to early fall when the weather is warm and comfortable. However, kayaking can still be enjoyed during other months, provided you dress appropriately for the cooler temperatures and are aware of the potential for more unpredictable weather conditions.
5. What should I wear for a kayaking trip in New Orleans?
It is recommended to wear comfortable, quick-dry clothing and shoes that can get wet when kayaking in New Orleans. Avoid cotton garments that can become heavy when wet, and bring along a hat, sunglasses, and sunscreen to protect yourself from the sun.
6. How long does a typical kayaking tour in New Orleans last?
The duration of a kayaking tour in New Orleans can vary depending on the type of tour and the location being explored. However, most guided tours last between 2-4 hours, allowing participants to experience the natural beauty of the area at a leisurely pace.
7. Is it safe to kayak in New Orleans if I'm inexperienced or have never kayaked before?
Yes, kayaking in New Orleans is suitable for beginners and those with limited experience, as many guided tours cater to all skill levels. Always make sure to follow safety guidelines provided by your tour operator or rental company, and consider taking a lesson or joining a group tour to familiarize yourself with the equipment and techniques before heading out on your own.
Conclusion: An Unforgettable Experience Awaits
As I wrap up my kayaking journey in New Orleans, it's clear that this incredible city offers a unique and memorable adventure for all kayak enthusiasts. Whether you're a seasoned paddler or a complete beginner, the diversity of the bayous and waterways around the city offers an unmissable experience.
The combination of scenic beauty, rich history, diverse ecosystems, and the opportunity to explore all corners of the city from the water's perspective make kayaking in New Orleans an absolute must-do activity when you visit. I wholeheartedly recommend giving it a try, whether you choose a guided tour or venture out on your own.
Remember to follow the kayak laws and take all necessary precautions to ensure a safe and enjoyable trip. Do your part to protect the delicate environment by practicing responsible kayaking and supporting local conservation efforts.
As I discovered during my time here, New Orleans is truly a paradise for outdoor enthusiasts, with countless other water-related activities to enjoy. Feel free to expand your exploration by engaging in fishing, paddleboarding, or taking boat tours. Don't forget to sample the city's vibrant culture and incredible food scene while you're here as well.
With so much to see, do, and explore, I have no doubt that you'll create memories that'll last a lifetime on your New Orleans kayak adventure. Happy paddling!