As an avid kayaker, I am continuously exploring the world of kayaking to discover new adventures and get the best experience on the water. This passion of mine has led me to try out various brands and models to find the perfect fit for my kayaking needs. Recently, I stumbled upon a brand that piqued my curiosity: Brooklyn Kayak Company.
This discovery got me wondering, are Brooklyn Kayaks any good? Determined to find out the answer, I embarked on a journey of research, testing, and good old-fashioned paddling fun to understand what sets Brooklyn Kayaks apart from the rest.
This article will delve into the world of Brooklyn Kayaks and uncover the features, functionality, and quality that make them stand out in the ever-growing market of kayaking. From fishing and recreational to tandem kayaks, join me as I explore whether their offerings are a worthy investment for you and your next paddling adventure. Together, let's unravel what makes Brooklyn Kayaks either a hidden gem or a fleeting fad in the kayaking world.
Exploring The Brand – Brooklyn Kayak Company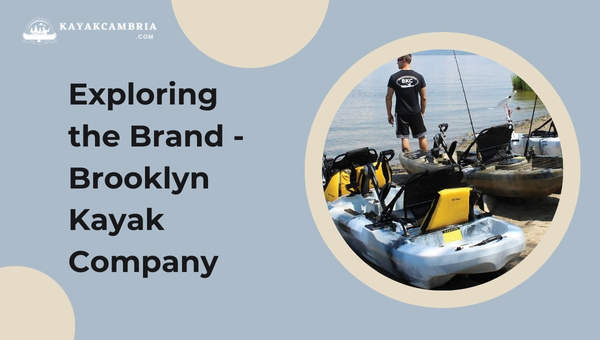 Founded in 2016, the Brooklyn Kayak Company has been producing high-quality kayaks that cater to various needs and preferences. Their mission is to enhance the kayaking experience for both beginners and seasoned paddlers alike. As an emerging brand in the industry, they have quickly gained a reputation for their innovative designs and commitment to customer satisfaction.
At Brooklyn Kayak Company, they focus on three primary types of kayaks: fishing, recreational, and tandem. This allows the brand to cater to a diverse market, ensuring that its products meet the specific needs of all kayakers. Additionally, their commitment to innovation and design has helped them cultivate a loyal customer base and, at the same time, attract new clients who are eager to try their products.
In the following sections, we will delve into the key features, designs, and functionality of each type of kayak from the Brooklyn Kayak Company. With this comprehensive analysis, you'll be able to find out for yourself if Brooklyn Kayaks are a perfect fit for your kayaking adventures.
Fishing Kayaks: Functionality Meets Comfort
As I dove deeper into the world of Brooklyn Kayaks, I found that their fishing kayaks offer a harmonious blend of functionality and comfort. Designed with the serious angler in mind, these kayaks provide a spacious platform to create the perfect fishing environment. Below are some of their noteworthy features:
1. Angler-friendly Features
Brooklyn Kayak fishing models come equipped with some much-needed features that cater to anglers. For instance, adjustable rod holders allow for a customized fishing experience. Multiple storage compartments, including watertight hatches, offer ample space for keeping tackle and gear safe and organized. Depending on the model, you may also find paddle parks, which enable you to secure your paddle while casting or reeling in the big catch.
2. Outstanding Stability
In my experience, the stability of a fishing kayak cannot be overstated. Thankfully, Brooklyn Kayaks delivers in this department, thanks to their wide hull designs. This helps to ensure increased stability and allows for easy movement on the water, even when standing for long periods while casting. As a result, I felt safe and secure while testing one out, knowing I had a lesser chance of taking an unintended swim.
3. Customizable Options
In addition to the various features included in the factory models, Brooklyn Kayaks offer an array of optional add-ons, such as extra rod holders, anchor systems, and even trolling motor mounts, allowing you to build your ideal fishing kayak. This level of customization truly elevates the angling experience, demonstrating the brand's commitment to meeting individual needs.
In my opinion, the combination of functionality, comfort, and stability provided by Brooklyn Kayak fishing models make them an attractive option for seasoned anglers and beginners alike.
Recreational Kayaks: Quality Fun For All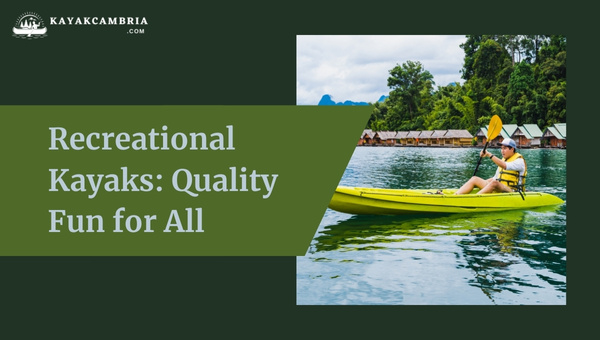 As someone who's always on the lookout for exciting kayaking experiences, I found that recreational kayaks from Brooklyn Kayak Company (BKC) are perfect for enjoying adventures out on the water without breaking the bank. These kayaks are designed for family outings and casual paddling, offering comfort and ease of use for both beginners and experienced kayakers. Here's what makes them stand out:
1. Safety Features And Durability
When it comes to recreational kayaking, safety should always be a top priority. BKC has made sure to incorporate durable high-density polyethylene (HDPE) material into their kayak construction. This heavy-duty material helps the kayaks withstand rough use and provides UV resistance, so they don't deteriorate in the sun. Furthermore, BKC kayaks have built-in flotation to improve buoyancy and avoid accidental capsizing, making them a safe choice for fun water outings.
2. Comfortable Seating And Ample Storage
Who doesn't want to have a comfortable ride while they paddle? For this reason, BKC recreational kayaks come with ergonomically designed seating, allowing you to paddle for extended periods without straining your back. Adjustable footrests also add to the overall comfort while providing additional support. As for storage, BKC kayaks have built-in watertight storage compartments, so you can carry essential items like snacks, keys, or your phone, without any worry of water damage.
3. Models For Different Skill Levels And Needs
No matter your experience with kayaking, BKC has a recreational kayak suited for you. For instance, the BKC UH-RA220 is a fantastic all-around kayak, perfect for beginners who want to learn the ropes, while the BKC UH-PK14 offers greater speed and stability for more advanced paddlers. Additionally, BKC offers tandem kayak options, such as the BKC TK219, allowing you to venture out on the water with a partner.
4. Fun In The Sun: The Brooklyn Kayak Experience
What really sets BKC kayaks apart is their unique designs and vibrant colors, allowing you to make a bold statement on the water. Combined with their commitment to safety, quality, and comfort, BKC recreational kayaks offer an unparalleled kayaking experience that's suitable for all skill levels.
So, whether you're a seasoned kayaker or just starting out, recreational kayaks from Brooklyn Kayak Company provide the perfect combination of quality and fun at a competitive price point.
Tandem Kayaks: A Perfect Duo On The Water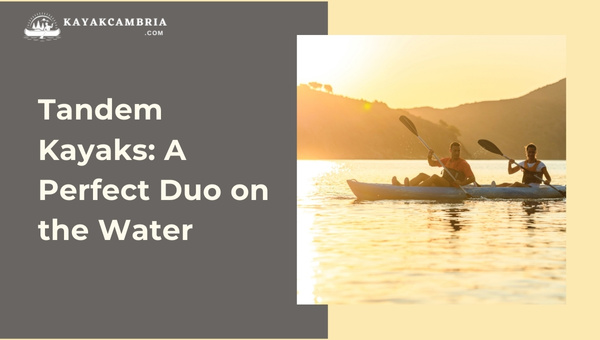 When it comes to kayaking with a partner, nothing beats the experience of a tandem kayak. Brooklyn Kayak Company has some impressive options for those who want to share their on-water adventure with a friend or loved one. In this section, we will delve into the benefits of their tandem kayaks, and how they compare to single kayaks.
1. Key Features For A Smooth Ride For Two
Brooklyn Kayak Company's tandem kayaks are designed with comfort and functionality in mind, ensuring a pleasurable ride for both paddlers. Ample storage spaces allow you to carry everything you need for a day on the water, while multiple footrest positions cater to the different leg lengths of the kayakers. The seating system is also designed for optimal comfort during extended paddling sessions.
2. Balance And Stability
One primary concern for tandem kayakers is the balance and stability of the kayak. Brooklyn Kayak Company's tandem models are crafted to provide excellent stability on the water, even when both partners are paddling enthusiastically. The kayak's hull design and overall width contribute to better balance, reducing the possibility of capsizing.
3. Solo Paddling Option
If you're out with a tandem kayak, but your companion suddenly decides to take a break or goes for a swim, Brooklyn Kayak Company has you covered. Their tandem kayak models have a central seating option that allows one person to control the boat efficiently while paddling solo. This flexibility allows you to continue your journey without feeling stranded on the water.
4. Comparing Tandem To Single Kayaks
While single kayaks offer more maneuverability and control for the individual paddler, tandem kayaks provide an excellent opportunity for team bonding and learning how to work together in sync. Tandem kayaks also prove beneficial in situations where less experienced kayakers can pair up with more skilled individuals, making the experience more enjoyable and safe.
Brooklyn Kayak Company's tandem kayaks are an excellent choice for couples, friends, or family members who want to share their kayaking escapades. The perfect blend of comfort, functionality, and stability makes these models stand out among their competitors, ensuring an unforgettable adventure for you and your kayaking companion.
Kayak Accessories And Additional Offerings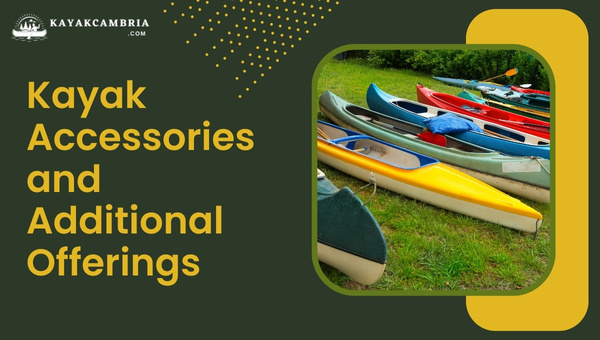 While the kayak itself is the star of the show, accessories can significantly enhance your overall paddling experience. Brooklyn Kayak Company offers a range of add-ons to make your kayaking adventure smoother, safer, and more enjoyable:
Customizable Options And Gear
Paddles – With Brooklyn Kayaks, you can choose from various types of paddles suitable for your paddling style and skill level. Their paddles are lightweight and sturdy, making them ideal for smooth glides and high-energy excursions.
Rod holders – For fishing aficionados, Brooklyn Kayaks provides adjustable, removable rod holders to keep your gear secure while you paddle or have your hands free. This feature is especially great for those extended fishing trips.
Kayak carts – Transporting your Brooklyn Kayak is made easy with their kayak carts, designed to safely and effortlessly move your vessel from your car to the water.
Safety Accessories
Life jackets – Safety first! A vital piece of equipment, Brooklyn Kayak Company offers life jackets that are comfortable, adjustable, and come in varying sizes to ensure everyone stays safe on the water.
Paddle leashes – These accessories ensure that your paddle stays within reach when you need it most. Sometimes, in rougher waters or while fishing, you might lose grip of your paddle. The paddle leash keeps it securely attached, saving you from unwanted inconvenience.
Additional Storage Solutions
Dry bags – Keep your belongings safe and dry while kayaking with Brooklyn Kayaks' range of dry bags. These weather-resistant bags are perfect for storing essentials like phones, wallets, and cameras during your voyage.
Cooler bags – A day out on the water can work up an appetite! These insulated bags are offered by Brooklyn Kayak Company to keep your food and drinks cool even under the sun's scorching heat.
All these kayak accessories and additional offerings by Brooklyn Kayak Company enhance the overall kayaking experience for adventurers of all levels. By offering these diverse options, enthusiasts can customize and optimize their time on the water, making every Brooklyn Kayak outing memorable.
Comparing Brooklyn Kayaks To Competitors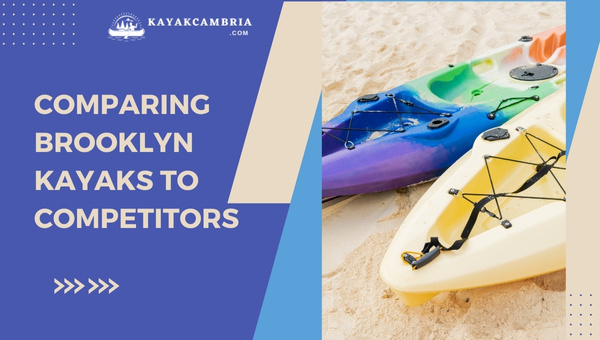 When assessing Brooklyn Kayaks, it's essential to compare them to their competitors in the kayak industry*. By examining aspects like price, quality, and customer feedback, we can better understand how Brooklyn Kayaks stand out from the rest.
1. Price Range And Affordability
One significant point to consider when evaluating kayak brands is the price range. Brooklyn Kayak Company offers a variety of models, ensuring that potential buyers can find options that suit their budgets. Despite their kayaks' affordability, they don't compromise on quality or durability, making them an attractive choice for many buyers.
. Quality And Durability In Comparison To Market Leaders
A considerable factor when purchasing a kayak is its quality and durability. Brooklyn Kayaks take pride in the toughness of their products which is a testament to the use of high-density polyethylene in their construction. In comparison to market leaders like Wilderness Systems and Old Town, Brooklyn Kayaks can be considered a budget-friendly alternative. While they may not match the established brands feature-by-feature, they hold their own when it comes to value for the money.
3. Customer Reviews And Ratings
Finally, we have to take into account the customer reviews and ratings for Brooklyn Kayaks. A quick search reveals that users are satisfied with their purchases. The consensus is that Brooklyn Kayaks offers a great balance of quality, performance, and affordability. Their fishing kayaks, in particular, tend to receive high praise among the angling community.
While Brooklyn Kayaks may not be as renowned as some other industry giants, they make a strong case for themselves through their budget-friendly pricing, impressive durability, and positive customer feedback. Therefore, it's safe to say that Brooklyn Kayaks is indeed a competitive option in the world of kayaking.
The Innovation Behind Brooklyn Kayaks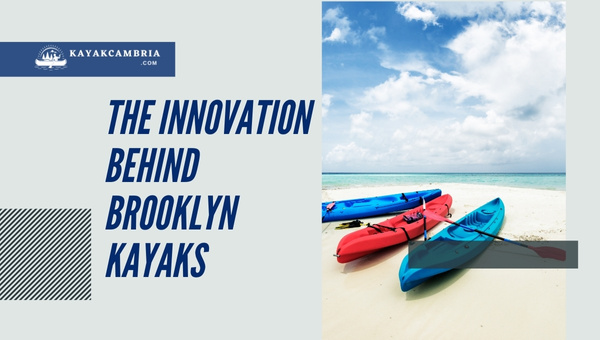 When it comes to kayaking, innovation plays a crucial role in setting a brand apart from its competition. In the case of Brooklyn Kayak Company, their kayaks have a number of innovative design elements and use advanced manufacturing techniques, setting them apart within the industry.
Unique And Functional Features
Brooklyn Kayak Company doesn't shy away from thinking outside the box. They continuously add unique features that make their kayaks more functional for users. For example, the BKC UH-TK181 and BKC UH-TK219 models come with multiple rod holders—perfect for avid anglers. They also offer ample storage space, like the BKC UH-RA220's watertight storage compartments, with additional paddle parks for ease of access.
Cutting-edge Manufacturing Technologies
A reason behind the high-quality construction of Brooklyn Kayaks is their commitment to using advanced manufacturing techniques. These technologies ensure that their products are not only durable but also adhere to stringent safety standards. Precision molding is one such method that allows for consistent quality and performance across all their models.
Rotational molding: Brooklyn Kayaks use this technique to create seamless and robust kayaks, which deliver on performance and longevity.
CAD design: Computer-aided design enables the company to conceptualize and refine its ideas. It helps create innovative features and designs that enhance the kayaking experience.
Awards And Recognitions
Innovation, quality, and performance are unanimously recognized in the world of kayaking. Brooklyn Kayak Company's efforts have not gone unnoticed, as their products have already won numerous awards and recognitions from the industry. Some of these accolades include:
Best Overall Fishing Kayak: BKC UH-RA220
Best Tandem Fishing Kayak: BKC UH-TK219
Best Angler's Choice Kayak: BKC UH-TK181
Best Recreational Kayak: BKC UH-FK184
The innovation behind Brooklyn Kayaks has continuously allowed the company to produce some of the most sturdy, reliable, and user-friendly kayaks available. From the design phase to manufacturing, numerous thoughtfully created features and advanced technologies contribute to their outstanding products.
Material Matters: Polyethylene Construction
When it comes to kayaks, material choice plays a crucial role in determining the durability, performance, and longevity of the vessel. Brooklyn Kayak Company pays close attention to the material selection process, consistently opting for high-density polyethylene (HDPE) in their kayak construction.
Why Polyethylene?
HDPE is an advantageous choice for several reasons:
Impact-resistant: Polyethylene offers fantastic resistance to wear and tear, and can withstand the rigors of rough waters and collisions with rocks.
Lightweight: Despite its toughness, HDPE remains relatively lightweight and easy to maneuver. This makes it a prime choice for kayakers of all skill levels.
Resistance to UV damage: The sun's ultraviolet rays can lead to fading and gradual damage of a kayak's surface. HDPE is specifically engineered to resist these harmful rays, preserving the kayak's appearance and integrity.
A Tough And Long-lasting Kayak
The use of high-density polyethylene in the construction of Brooklyn Kayaks substantially contributes to their durability and toughness. These kayaks are built to last, ensuring that they will keep up with you, regardless of how many adventures you embark on.
Affordability Factor
Another notable advantage of HDPE is its cost-effectiveness. Although not as expensive as some other materials (such as carbon fiber), it still provides excellent performance and durability. This means that Brooklyn Kayaks provide exceptional value for your investment.
Picking The Right Brooklyn Kayak For You in 2023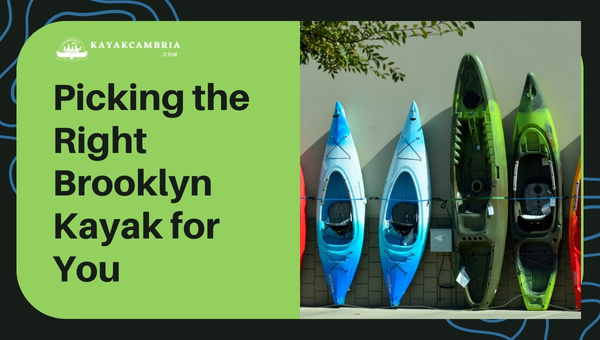 When it comes to choosing the perfect Brooklyn Kayak, there are a few factors you need to consider before making this important investment. Outlined below are some of the key aspects to help guide your decision-making process.
1. Budget
First and foremost, consider your budget. Brooklyn Kayaks offers a range of models with varying prices, so you will likely find one that fits within your financial constraints. Keep in mind that investing in a higher-priced kayak often translates to better quality and features.
2. Skill Level
Next, determine your skill level as a kayaker. Are you a beginner, intermediate, or experienced paddler? Brooklyn Kayaks offers models tailored to different capabilities, so make sure to choose one that matches your experience. For example, tandem kayaks and some recreational models are often more beginner-friendly.
3. Purpose
Clarifying the primary purpose of your kayak is crucial. Do you intend to use it for casual recreational outings, fishing trips, or other specific activities? Knowing this will help you decide which design features and models best suit your needs.
4. Kayak Features
Evaluate kayak features such as storage capacity, seating comfort, stability, and weight. Here's a brief overview of what to consider:
Storage: Make sure the kayak has enough storage for your gear, especially if you're going on long trips or planning fishing expeditions.
Seating: Comfortable seating is essential for enjoyable and safe kayaking. Look for models with padded seats and adjustable backrests.
Stability: Choose a kayak with high stability, especially if you're a beginner or planning to fish.
Weight: Consider the kayak's weight, as heavier models may be challenging to transport and maneuver on the water.
5. Weight Capacity
Check the weight capacity of the kayak, ensuring it can accommodate your weight and the additional load of your gear.
6. Kayak Size
Lastly, consider the size of the kayak. Brooklyn Kayaks offers a variety of sizes ranging from compact single-seaters to larger tandem kayaks. Ensure your chosen kayak is the right size for your needs, taking into account storage and transportation factors.
By carefully considering these aspects, you will be well on your way to finding the perfect Brooklyn Kayak for your unique requirements and preferences.
Safety And Stability: A Top Priority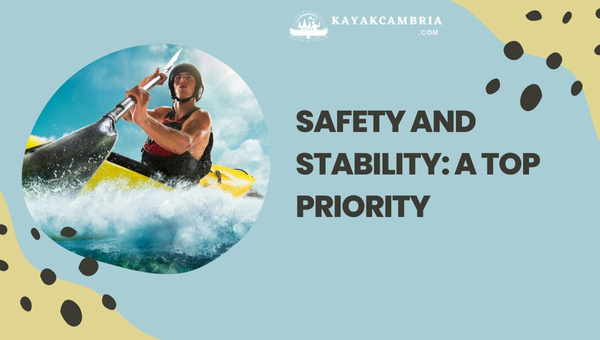 In any water activity, safety and stability are of the utmost importance, especially when it comes to kayaking. In my experience, Brooklyn Kayak Company (BKC) ensures that their craft is designed and constructed with these top concerns in mind. Here are some notable features that contribute to safety and stability for an enjoyable kayaking experience:
Stability On The Water
Brooklyn Kayaks are praised for their excellent stability in various water conditions, be it calm or choppy. One of the main reasons for this excellent stability is the incorporation of a well-designed hull. These hulls guarantee minimal rocking while you paddle or, for fishing enthusiasts, when you reel in that big catch.
Wide And Flat Bottom Design
The wider and flatter bottom design adopted in many Brooklyn Kayak models acts as a firm platform on the water. This feature provides extra stability when you are standing on the kayak or moving around inside; it may even inspire confidence among less experienced kayakers.
Built-in Buoyancy
Some BKC kayak models, like the UH-TK181 Tandem Fishing Kayak, include built-in buoyancy, keeping the kayak afloat should it tip over. This is an essential safety feature as it provides peace of mind, knowing the kayak will not completely submerge if an accident occurs.
Scupper Holes
These strategically placed holes allow water to drain from the kayak's deck, ensuring that water does not accumulate and build up weight, which could compromise your stability on the water.
Secure Seating
A comfortable and secure seating system is vital for an enjoyable outing. Brooklyn Kayaks, specifically those used for fishing, have padded, adjustable seats that are designed for maximum comfort. The ergonomic designs enable kayakers to sit for prolonged periods without discomfort while still providing adequate back support.
Keep A Close Eye On Load Capacities
Brooklyn Kayaks have varying weight capacities, and it is crucial to adhere to these recommended limits to ensure stability and safety on the water. You'll find that BKC's kayaks are versatile – suitable for solo, tandem, and fishing activities – while still considering the importance of load capacity. Performances and safety should never be compromised for a great kayaking experience.
A Visual Treat: Colors, Designs, And Customizations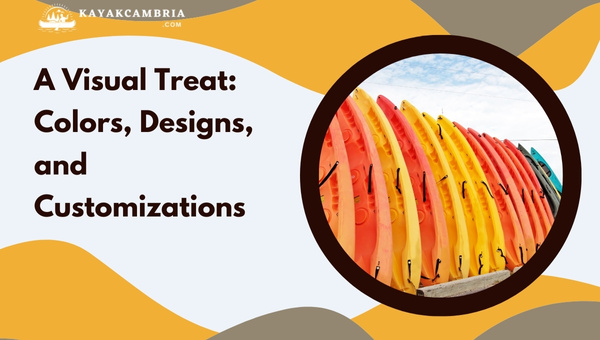 When it comes to kayaking, we all want our kayak to stand out and look great on the water. Brooklyn Kayaks offers a variety of visually-appealing options that will not only satisfy your desire for a stylish vessel but also make it easier to spot on a busy lake or river. In this section, we'll dive into the different color options, designs, and customizations that Brooklyn Kayaks offers.
Bold And Vibrant Color Options
Brooklyn Kayaks understand the impact that colors have on our emotions and how they can add excitement to any kayaking experience. They offer their kayaks in a range of bold and vibrant color options such as red, blue, green, yellow, and more. Apart from being aesthetically pleasing, these colors also serve the practical purpose of increasing visibility in various lighting conditions, ensuring your safety on the water.
Unique Patterns And Designs
For those who appreciate more than just solid colors, Brooklyn Kayaks offers an impressive selection of patterns and designs to suit your personal style. Some models showcase sleek camouflage patterns that can enhance your fishing experience by blending seamlessly with the natural environment, while others exhibit creative, eye-catching graphics that are bound to turn heads on your next kayaking adventure.
Customization Options For A Personal Touch
If you're looking to further personalize your kayak, Brooklyn Kayaks' customization options allow you to tailor your vessel to your specific needs. With various accessory mounts and gear storage options, you can modify the kayak to maximize convenience and efficiency during your time on the water. For fishing enthusiasts, adding extra rod holders or upgrading the seating system might be the perfect way to enhance your angling experience.
Eco-friendly Kayaking: Sustainable Practices At Brooklyn Kayak Company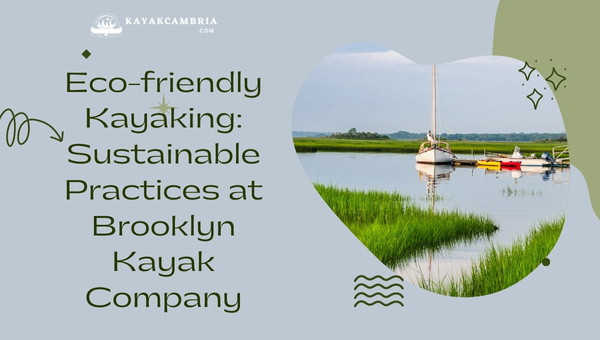 Environmental Consciousness
As an environmentally-conscious paddler, I am constantly on the lookout for eco-friendly brands and products. Brooklyn Kayak Company (#BKCO) caught my attention, not only for their innovative and top-quality kayaks but also for their commitment to the environment. , BKCO's sustainable practices truly set them apart and make me feel that I am making the right choice as a responsible consumer.
Sustainable Materials
One key aspect of their eco-friendliness is the use of high-density polyethylene, which is a recyclable material that minimizes environmental pollution. Additionally, this material offers other benefits like durability and UV resistance, contributing to a longer life for the kayaks.
Responsible Manufacturing
Brooklyn Kayak Company's manufacturing process also subscribes to environmentally friendly practices. They are fully committed to finding innovative ways to reduce waste and energy consumption, and continually working to support ethical and sustainable resource usage.
Minimal Packaging
When it comes to packaging, BKCO strives for minimalism, effectively reducing waste. Their recyclable packaging materials further contribute to their goals of environmental preservation. Not only does this reduce the carbon footprint, but it also means you won't be left with a mountain of unnecessary plastic and packaging after unboxing your shiny new kayak.
Green Initiatives
Brooklyn Kayak Company continually seeks ways to implement additional green initiatives to improve their efforts further. They actively engage with and support local environmental conservation efforts, and share this information with their customers and the broader community.
The Choice For Environmentally-Minded Paddlers
From the materials used to make their kayaks to their responsible manufacturing practices, Brooklyn Kayak Company is an excellent choice for those of us who care deeply about the environment. With their increasing focus on sustainability and eco-friendly practices, you can enjoy your kayaking adventures guilt-free, knowing that you're supporting a company that cares for our planet – both on and off the water.
Brooklyn Kayaks' Excellent Customer Service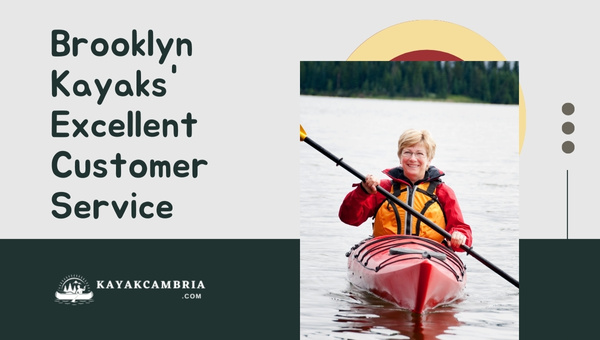 When it comes to choosing a kayak, product quality is undoubtedly a top priority. However, the experience and support you receive from the brand also play a significant role in your overall satisfaction. Brooklyn Kayak Company (BKC) is known not only for its impressive line of products but also for its dedication to excellent customer service.
Assistance During The Purchasing Process
For first-time buyers or even seasoned kayakers, navigating the various models and features can be overwhelming. The knowledgeable staff at BKC understands this and offers guidance and assistance throughout the buying process. Their customer representatives provide insightful information on the functionality, stability, and suitability of their kayaks for your specific needs, making it easier for you to make an informed decision.
Efficient After-Sales Service
Once you have made your purchase, you can expect BKC to remain a dependable source of support. They take pride in their efficient after-sales service, addressing any concerns or problems you might face with your kayak promptly. In case you need additional accessories or replacement parts, BKC's customer service can help streamline the process and ensure you are back on the water in no time.
Addressing Customer Queries and Concerns
A good indicator of excellent customer service is how quickly and thoroughly the company responds to inquiries. Brooklyn Kayak Company maintains a responsive and friendly support team that is available through phone, email, and even social media. No matter the issue, BKC is always willing to help, listen, and offer a solution, ensuring a positive experience for all their customers.
A Worthwhile Investment: Warranty Coverage And Support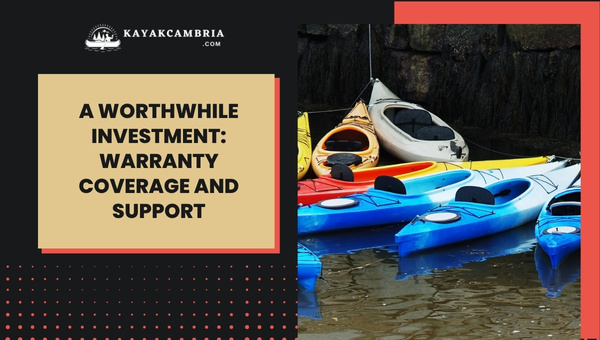 Whenever I consider investing in outdoor equipment, I place great importance on warranty coverage and after-sales support. These factors add peace of mind that the company I've chosen stands by its products, and I can rely on its service when needed.
Brooklyn Kayak Company's Warranty Policies
The warranty offered by Brooklyn Kayak Company varies between different kayak models. They provide a limited lifetime warranty on the hulls of recreational and fishing kayaks. If the hull suffers damage due to a manufacturing defect, the company will repair or replace affected parts free of charge.
Accessories such as paddles, seats, and electronic components (e.g., lights and motors) come with a one-year warranty. The gaps in warranty coverage make it essential to maintain and inspect your kayak regularly to avoid voiding the warranty.
Getting Support And Assistance
In my experience, the team at Brooklyn Kayak Company has been responsive and helpful in addressing queries and concerns. Of course, their support extends to assisting with warranty claims as well. You will want to keep your proof of purchase handy, as it may be necessary for warranty-related services.
Warranty Claim Process
When filing a warranty claim, you can expect a streamlined process. To initiate a claim, you will need to submit the relevant image URLs along with a written description of the issue, serial number, and purchase details. The company generally assesses the provided information and determines if the problem falls under warranty coverage. If so, they will discuss the possible steps to resolve the issue, whether through replacement or repair of the concerned parts.
Overall, by investing in a Brooklyn Kayak, you can have a sense of security in knowing that the company supports its products and customers. In my opinion, backed by a limited lifetime warranty, these kayaks offer both durability and peace of mind.
Frequently Asked Questions
1. How do Brooklyn Kayaks compare to other popular kayak brands?
Brooklyn Kayaks are manufactured with high-quality materials, unique design aspects, and innovative features, which places them in close competition with other well-established brands. Price-wise, they offer a range of affordable options suitable for various budgets. Customer satisfaction is generally high, with many praising the durability, stability, and functionality of Brooklyn Kayaks.
2. Can I use a Brooklyn Kayak for fishing trips?
Absolutely! Brooklyn Kayaks offers a selection of specialized fishing kayaks with features specifically catering to anglers. These include multiple rod holders, adjustable seats, and ample storage space for equipment. The sturdy construction, coupled with fantastic stability, makes their fishing kayaks perfect for your next fishing adventure.
3. How do I select the right kayak model for my needs?
When picking a kayak, consider factors like skill level, intended use, desired features, and budget. Brooklyn Kayaks has a range of options, from single and tandem kayaks to fishing and recreational models. If unsure, seek advice from Brooklyn Kayak Company's customer service team.
4. Are Brooklyn Kayak Company products eco-friendly?
Yes, the Brooklyn Kayak Company is committed to sustainable practices and minimizing their environmental impact. They use high-density polyethylene in kayak manufacturing, which is UV-resistant and has a long lifespan. Furthermore, they continually evaluate their processes to ensure environmental responsibility.
5. What warranty coverage does Brooklyn Kayak Company offer?
Brooklyn Kayak Company provides a limited warranty on their kayaks, covering any defects in materials or workmanship. This includes coverage for parts replacement and repairs during the specified warranty period. For more detailed information, visit their Warranty Information page.
6. Are Brooklyn Kayaks stable enough for beginners?
Brooklyn Kayaks are designed with safety and stability in mind, making them suitable for users of all skill levels, including beginners. Their kayaks are crafted to offer stability during various water conditions. For new paddlers, a wider, more stable model would be recommended, such as the BKC UH-FK184.
7. Can I customize my Brooklyn Kayak with additional accessories?
Yes, you can customize your Brooklyn Kayak to suit your preferences. The company offers a variety of accessories, like upgraded seats, paddle holders, and additional storage options. To explore the available accessories, check out the Brooklyn Kayak Company catalog.
Conclusion
After thoroughly researching and personally experiencing Brooklyn Kayaks, I can confidently say that they are a high-quality option for both novice and experienced kayakers alike. Their attention to detail, use of durable materials, and commitment to providing a user-friendly experience make these kayaks a pleasure to paddle.
One of the key strengths of Brooklyn Kayaks is their versatility, as they cater to various needs and preferences with their fishing, recreational, and tandem kayak models. Each design features unique characteristics that make them suitable for their specific purpose. Moreover, their eco-friendly approach to manufacturing is not only beneficial for our planet but also adds to their appeal.
While some may argue that there are more affordable options available, the features and quality offered by Brooklyn Kayaks' products justify the slightly higher price tag. After all, investing in a reliable kayak can save you money in the long run, as it will likely last for many years to come.
The company's dedication to excellent customer service and warranty coverage cannot be ignored, as it ensures that customers are well taken care of and satisfied with their purchase.
Ultimately, the decision to buy a Brooklyn Kayak comes down to personal preferences and requirements. However, given my own experience and the overall positive feedback from other users, I would recommend giving Brooklyn Kayaks a try. In the end, you might just find that these kayaks are the perfect choice for your next adventure on the water.